Cinedigm (NASDAQ: CIDM), the leading independent streaming company super-serving enthusiast fan bases, announced today that its multiplatform horror brand, Bloody Disgusting, will co-produce a new scripted audio series titled "The Dead" with the George A. Romero Foundation.
"The Dead" will tell new stories that take place in George A. Romero's Night of the Living Dead universe, expanding on the characters and activities from the iconic film series. Set to be 24 episodes long, the podcast will feature a full cast and be entirely scripted. It will be distributed as part of the growing Cinedigm Podcast Network, everywhere podcasts can be found.
Writers will be chosen to pen the stories following an application process through which the George A. Romero Foundation will select the best candidates. The Bloody Disgusting team will then work with the selected writers to produce stories and ensure that they meet the standards that Bloody Disgusting fans have come to expect from the banner.
"We strive to work with amazing storytellers, and George A. Romero is one of the best to ever bring horror to the screen. Our goal with this project is to introduce and support a new generation of horror writers who are influenced by George, while honoring and preserving his legacy through socially conscious horror," said Tom Owen, co-founder of Bloody Disgusting.
Suzanne Desrocher-Romero, founder and president of the George A. Romero Foundation, added, "The George A. Romero Foundation is delighted to partner with Bloody Disgusting to foster George's innovative legacy. This unique model opens up new opportunities for writers and encourages their creative spirit. Under the guidance of Bloody Disgusting, I know that the final stories produced will entertain us all."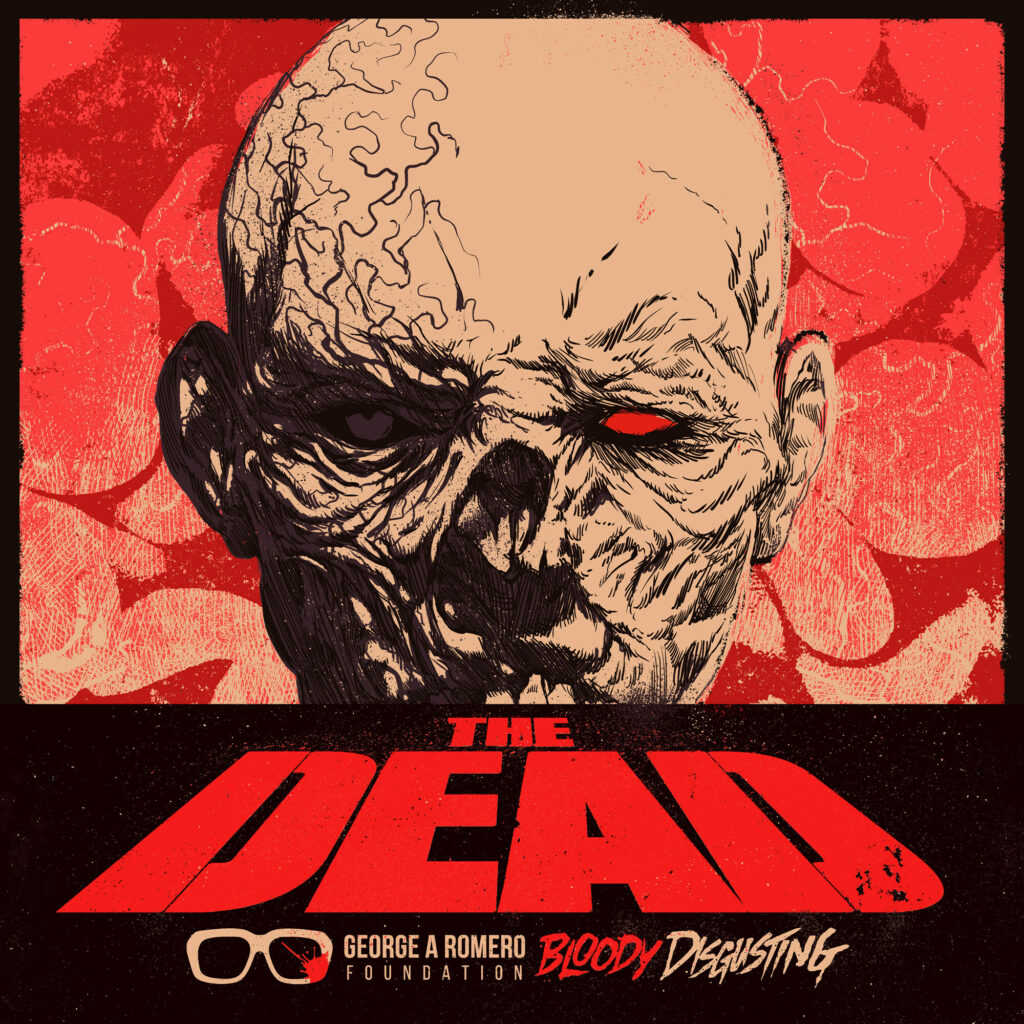 Bloody FM, powered by Bloody Disgusting, has a growing lineup of audio shows that are part of the Cinedigm Podcast Network. With more than four million monthly downloads, the network's 25 horror podcasts, both fiction and non-fiction, cover everything from the sinister anthology Scare You To Sleep to the Stephen King-inspired The Losers' Club to SCP Archives Presents, which dives deep into the darkness of the internet's most amazing stories. The Company's most popular podcast Creepy, receives more than a million monthly downloads alone and gives voice to urban legends and horror stories primarily posted online. The Bloody Disgusting Original Podcast "Mayfair Watchers Society" has been named one of the most popular podcasts of 2022 by Apple and finished the year as a top 50 show and the top 1% most followed podcast on Spotify in 2022.
The George A. Romero Foundation (GARF) is a nonprofit organization dedicated to preserving and promoting Romero's legacy. The GARF's mission is to advance the causes for which George Romero was a champion – creativity within the horror genre and independent filmmaking in general – as well as preserving and documenting the history of the genre in all forms and contributing to its future by encouraging new generations of filmmakers, artists, and creators.