Cinedigm has acquired all North American rights to the 80s-inspired horror comedy Shaky Shivers, from director Sung Kang, known for his role as Han in Fast X which hits theaters this Friday. The Company plans to release Shaky Shivers in theaters this fall, followed by an exclusive release on its horror streaming platform SCREAMBOX.
After winning the Grand Jury Award for Best Narrative Feature at the Gasparilla International Film Festival, the film is now set to have its Canadian premiere in June at the Dark Bridges Saskatoon Horror Film Festival.
In Kang's directorial debut, Shaky Shivers takes viewers on a hilarious and nostalgic journey to an abandoned camp where two young women stumble upon a book of magical spells. Surrounded by classic monsters and drawing inspiration from 80's horror films, Karen and Lucy find themselves facing a series of supernatural occurrences after a fateful encounter with an old woman. As zombies, werewolves, and BigFoot wreak havoc, the duo must navigate a wild night, armed with an unfamiliar spell book, to restore order before their lives unravel completely.
During the peak of the Covid pandemic, Han made a daring career shift from blockbuster action films to the realm of horror directing. In a nostalgic tribute to the beloved '80s movies of his youth, he dedicated five weeks to filming Shaky Shivers at a shuttered Girl Scout camp. Set in the '90s and featuring a thrilling monster mash, the film captures the spirit of the '80s classics that Han grew up adoring.
"Cinedigm knows the horror space so well, so as a first time filmmaker, I'm grateful to know we're in great hands," said Kang. "It's been a great festival run thus far with the film, finding our audiences who have loved the film at the screenings. Winning the Grand Jury Award at Gasparilla blew my mind. The whole idea was to make this for the old school horror hounds and for them to share it with their families today. Little by little, we're doing that. I couldn't be more excited about rolling this film out."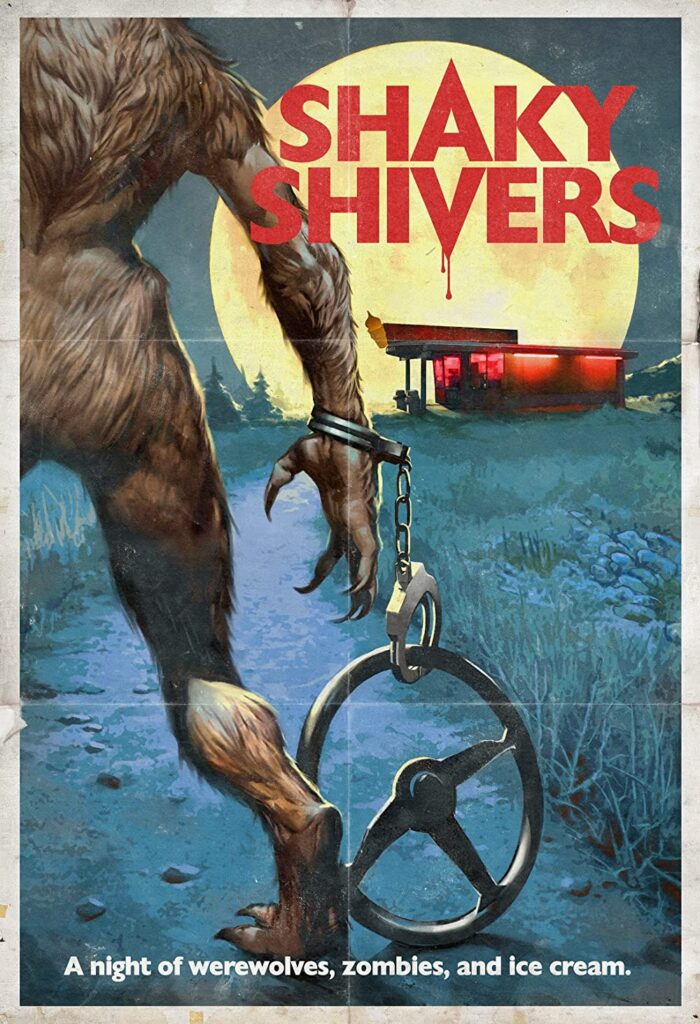 "This campy film transports us back to an era when spooky tales were shared by flashlight during slumber parties," said Brad Miska, Managing Director of Bloody Disgusting/Cinedigm. "Sung Kang's directorial debut promises a truly unique and thrilling experience for fans. With its eclectic mix of quirky humor, chilling moments, monstrous creatures, and a captivating throwback atmosphere, fans are in for one hell of an experience this fall."
Written by Andrew McAllister and Aaron Strongoni, the film stars Brooke Markham (In the Dark) and VyVy Nguyen (The Sympathizer). Nina Yang Bongiovi, Kevin M. Lin, Michael Y. Chow, and Brian Yang serve as executive producers with Jean Shim and Luci Y. Kim acting as producers.
The deal was negotiated by Brandon Hill, Director of Acquisitions, on behalf of Cinedigm, and Jack Campbell of Jackrabbit Media, who is representing foreign rights at Cannes this week, and John Lepper of Cyfuno Ventures.
SCREAMBOX, which is powered by Bloody Disgusting, features a broad mix of content for casual and die-hard horror fans alike. The service is refreshed monthly with content from the Company's extensive genre library with films and episodes delivering every type of terror imaginable — Supernatural, Slashers, Zombies and more. SCREAMBOX currently features classic horror films like Slumber Party Massacre and the original House on Haunted Hill, the blockbuster indie horror films The Outwaters and Terrifier 2 as well as horror series such as "The Island" and "Master of Horror." SCREAMBOX will soon debut the docuseries "RoboDoc: The Creation of RoboCop" and the documentary film "Hollywood Dreams and Nightmares: The Robert Englund Story". SCREAMBOX is available to stream on iOS, Android, Prime Video, YouTube TV, Comcast, Cox and screambox.com.