In celebration of the iconic Hollywood Sign's 100th birthday, acclaimed photographer Ted Vancleave is pleased to announce the launch of his highly anticipated "Hollywood Sign Series." This series comprises a collection of engaging and expressive images capturing the timeless allure and enduring mystique of this iconic symbol of the entertainment industry.
The Hollywood Sign, a global symbol of all things Hollywood, including movie making, celebrity filled red carpets, and the glitz and glamour in the land of dreams. The Sign has stood proudly in the Hollywood Hills since its installation in 1923. Ted Vancleave's "Hollywood Sign Series" pays homage to this timeless and historic landmark, offering art enthusiasts and Hollywood aficionados a unique opportunity to own a piece of its storied legacy.
Ted Vancleave's artwork has earned him international recognition for his ability to capture the essence of iconic landmarks and turn them into timeless works of art. His meticulous attention to detail and his skillful use of perspective have made him a compelling artist in the world of contemporary art.
Each museum quality print in the "Hollywood Sign Series" has been carefully crafted to showcase the Hollywood Sign in ways it's never been seen before, highlighting its history and significance to the entertainment industry. Vancleave's masterful use of color and composition ensures that each print is a true work of art, evoking the grandeur and seduction of Hollywood..
"I'm thrilled to release my new 'Hollywood Sign Series' in celebration of the Hollywood Sign's 100th birthday," said artist Ted VanCleave. "The Hollywood Sign is globally the most recognizable symbol of all things Hollywood. It has likely been photographed more than 100 million times, but with permission, I was able to capture unique perspectives, up close and personal, like it's never been seen before. This collection captures the magic of Hollywood and allows art enthusiasts to bring a piece of Hollywood's history and allure into their homes."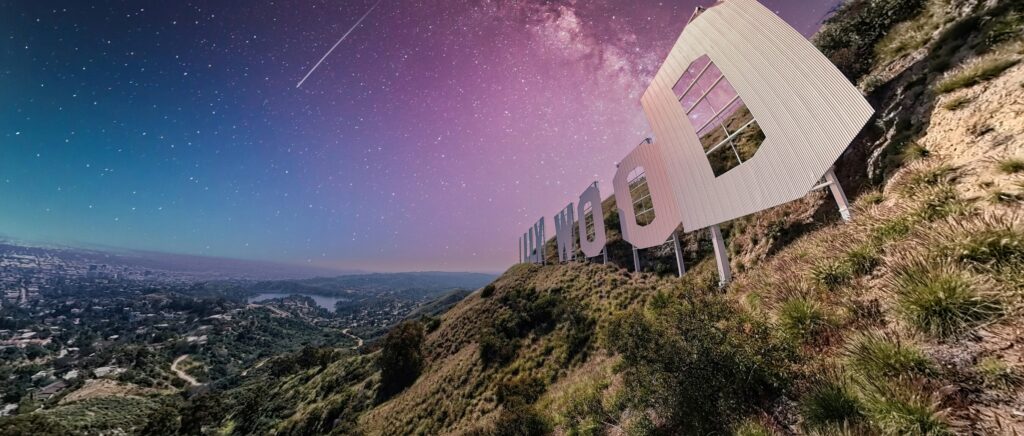 The museum quality prints are available for purchase exclusively through TedVanCleavePhotography.com, starting on October, 18, 2023. Each print comes with a signed holographic certificate, ensuring its value and provenance.
For more information about Ted Vancleave's "Hollywood Sign Series" and to purchase these limited edition prints, please visit TedVanCleavePhotography.com