By Chuck Davin | Film Rumor
HOLLYWOOD, CA — Kept under wraps for months, leaked images from the set of "The Squad" reveal some new story details about the highly anticipated Rick Walker helmed action-thriller.
Prior to wrapping over the weekend, we had only known baseline details of three resourceful girls known as "The Squad" who are "making a killing" selling drugs at spring break hot spots every year.
The newest images obtained from the final day of filming, appear to reveal more insight into the origins of the trio.
According to the film's IMDb page the production recently filmed with a younger version of the main cast, including a "Young Alpha." In the main cast, "Alpha" is played by Jennifer Ferguson.
However, the leaked images reveal a gun stand-off between "Young Alpha" played by newcomer Shaylea Whisenhunt and a male actor from what appears to be a point-of-view camera staged inside a closet.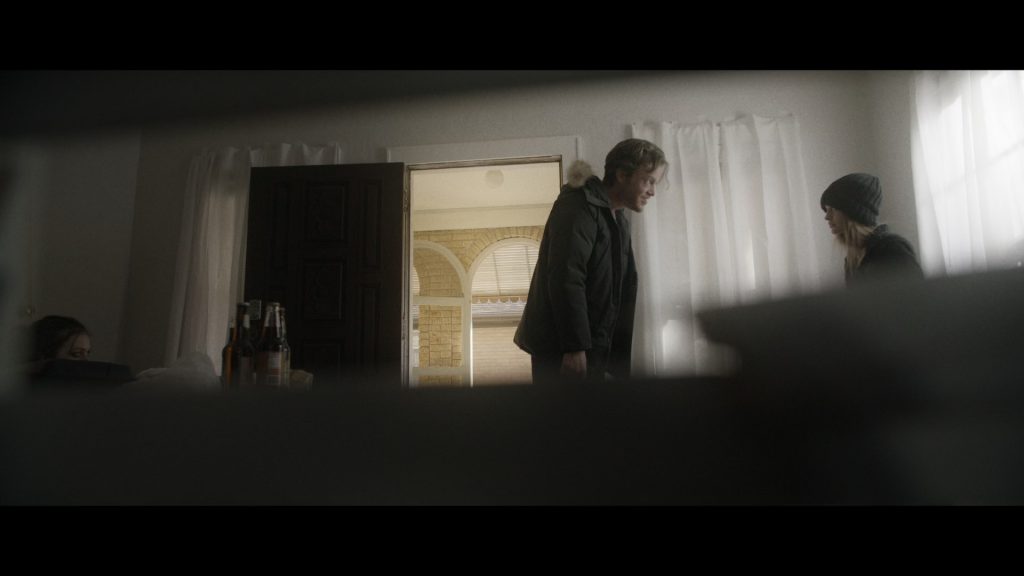 A third image shows a young female cast member hiding in a closet. Our math adds up to a hostage situation or a kidnapping of some sort.
Walker recently premiered his dram-com 'Second Chances' receiving rave reviews and nabbing nine screenplay awards for the Buffalo 8 distributed film, but insiders tell us, 'The Squad' is his best screenplay to-date.
Additional story details have been a tightly kept secret until now.
This morning we learned from sources that the script for a sequel has already been completed and is currently in development even as the first one has yet to clear post-production.
While the sequel has not been confirmed by State 46 Films, it's also unclear if Alea Hansinger (Bella), Meghan Carrasquillo (Gina) or Grace Evans (Dani) are returning or even survived the first movie.
Another unknown is the fate of J.C. the character played by UFC fighter Julia Avila.
We will continue to piece together details from social media, on-set leaks and their main website, which has dropped their first official teaser.
Ironically, the actual release date has not been revealed, but we do know all will be revealed when 'The Squad" hits screens at some point in 2022.