English actor Jamie Harris is making his name known in the Hollywood lights. Starring in The New World, Rise of the Planet Apes, and The Prestige, Harris is currently a series regular on Amazon's fantasy drama series Carnival Row, starring Orlando Bloom and Cara Develvigne.
Season 2 ofCarnival Row is premiering on February 17th on Amazon Prime.
As season 2 of this fantasy drama kicks off, Harris is thrilled to share his role as the rugged police officer, Sergeant Dombey. Harris's character will be taking on a more prominent role this upcoming season that will leave the show's viewers itching for more.
Jamie was destined for a life on screen. His passion for acting was basically instilled in him at such a young age due to his talented bloodline. His father and brother, Richard and Jared Harris, are well-known actors, and his other brother, Damian Harris, is a film director.
Jamie always had a vision for creativity, whether it was on the screen or not. Harris says, "My dad always thought that I would be the actor out of his sons, but actually, I took a different journey for a while, and I sort of fell in love with music, and I wanted to go into music. I learned how to play the guitar, and I learned how to sing. Initially, I found music more creative and sort of artistically sexy. It could be something of mine, and I wasn't following a footstep in as such it was my journey going into a different form of creativity."
Jamie owes his renewed love for his career in acting to Irish playwright and filmmaker Jim Sheridan. Jamie worked under Sheridan on the set of The Field as a PA. He reminisces about his time on set as his father and Sheridan worked hand in hand. "I used to always watch my dad and Jim Sheridan on set, and they were like two lions battling each other. They were both so passionate about the job, the characters, and each other."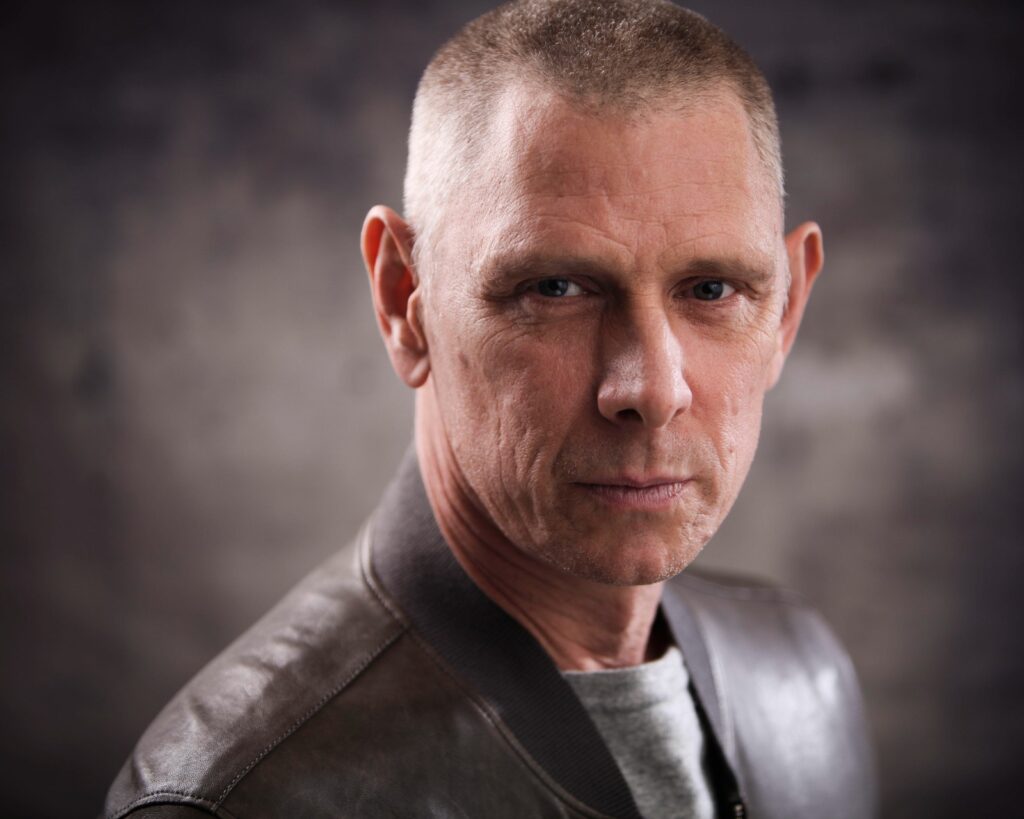 While finishing up the movie, Sheridan shared his views on Harris and his career within the industry. Harris explains, "We were in a pub one night having a beer, and he said to me, 'I think, if you're looking at what to do with your career, you should be in front of the camera,' and I said, 'I don't know how comfortable I feel about that. He said, 'No, I look at you, and I see how you are around people, and I think you should at least think about it. You should be in front of the camera seeing how you feel and seeing how it works for you because there is something naturally in there that leads your character towards that.'"
From working on award-winning movies and starring in them, Jamie believes that his personal highlights of his career are the people that he has gotten to work with. Harris feels fortunate enough to have worked with some of the biggest names in Hollywood, such as Christian Bale and Jim Carey. Harris recalls one of his first experiences as an actor and how special it was. Jamie worked with Daniel Day-Lewis and said, "he was an absolute gentleman and a really giving actor, and I think that's what you search for and who you're influenced by is actors who work with you who are giving and who are kind."
Jamie takes pride in perfecting his role as Sergeant Dombey. One of his great acting coaches has helped him flawlessly achieve the bits and pieces that makeup such a powerful character. His coach told him, "look, there's nothing more boring than playing a racist or a nationalist but there's nothing more interesting than to find out why he is that." Through research and practice, Harris went above and beyond to bring his role to life. Harris says "I felt like you could easily make the mistake of going down the easy road with that character, making it quite one-dimensional. It's all background work you have to do before you ever get on the set. And once you break that down and you see why he does what he does and you can justify it, it brings the strength of character and it also brings a morality and I think a compassion to him. And an understanding of him as to why he does what he does."
Through familial relations, acting experience, and a successful career, Harris has learned the ins and outs of what it takes to be a great actor. As advice to aspiring young actors, Harris says "The more work you've done on a character gives you a freedom that you otherwise may not have. A freedom to enjoy it. A freedom to take chances. A freedom to literally be in the moment. I think preparation is everything and the most important part."
Check out Jamie and Carnival Row's Season 2 premiere on Friday, February 17, 2023, on Amazon Prime.