HI LISA! IT'S A PLEASURE TO HAVE YOU TODAY! FIRST, CAN YOU INTRODUCE YOURSELF TO OUR READERS AND SHARE A BIT ABOUT WHO YOU ARE, WHERE YOU'RE FROM, AND WHAT YOU DO?
Hi! Of course. My name is Lisa Singletary. I'm originally from New Orleans, LA. But currently, I'm a Director/Producer with Cipher Cat Films, based out of Los Angeles, CA, and also a writer and screenwriter, writing under the name L.E. Flinders.
AFTER HAVING A BACHELOR DEGREE FROM THE UNIVERSITY OF NEW ORLEANS IN 2012 AND A LAW DEGREE FROM LOYOLA UNIVERSITY IN 2015, YOU LAUNCHED IN 2021 AN INDEPENDENT FILM PRODUCTION COMPANY 'CIPHER CAT FILMS, LLC.'. COULD YOU TELL US MORE ABOUT CIPHER CAT FILMS?
Sure. Cipher Cat Films tries to focus on producing high-quality, no-budget to ultra-low budget films. It's technically just me right now while I build up the production company reel, but I work with other local creators on every project in a collaborative approach, and hope to do that even more in the future. I also try to help out and promote local charities whenever aligned with a specific film's message, but that really depends on the film and their interest in being included.
YOU SPENT YOUR EARLY YEARS IN LIVE THEATER, ON STAGE, BACKSTAGE… TELL US HOW FILMMAKING STARTED FOR YOU. IS THERE A SPECIFIC TIME / EVENT THAT MADE YOU REALISE THAT THIS IS WHAT YOU WANTED TO DO?
Not really a specific moment, no. I have a heavy theater background, but I had stepped away from that for a long time, most of the way in 2003, and fully by 2007. More recently, I had been writing, under the name L.E. Flinders, my grandmother's last name, and had one novel out from 2017, The Wolves Within Our Walls, and a lot of unpublished work. But living in Los Angeles, with so many talented people around, I couldn't resist switching over to the screenwriting side. Initially, my plan was to find others to partner up with and stay strictly a writer/producer. But my writing is so visual in my mind already that switching over to directing/filmmaking wasn't that big of a shift for me.
IN NOVEMBER 2022 WILL RELEASE '11:11' – YOUR UPCOMING SHORT SHOWCASING THE NEED OF CLOSE HEALTHY RELATIONSHIPS IN ADDICTION RECOVERY. COULD YOU TELL US MORE ABOUT THIS PROJECT?
Definitely. "11:11" (short) releases fully, both on the Cipher Cat Films website (www.ciphercatfilms.com) and our YouTube Page (@ciphercatfilms) on 11/11/22 at 11:11pm PST, for free, as a way of being seen by as many people as possible and to do the most it can to promote and support the two organizations it mentions in the end credits, Shatterproof and Transformation Support Network. It stars L.A. Williams and Fadhia Carmelle Marcelin as a brother and sister reconnecting after L.A.'s character nearly relapses, but gets redirected by the memory of something his little sister used to do as a kid.
WHY '11:11'? WHY IS IT IMPORTANT FOR YOU TO RELEASE THAT FILM?
I feel like the way that addiction recovery is addressed by most films is laser focused on the dark side of it, relapse, hitting rock-bottom, pain, loss. I get the reason for it. I know most filmmakers want to focus on how dangerous addiction recovery, and addiction in general, can be. We see fear as a good motivator to help people, or we just want to tell our own story. And I think showing that side is important too. But since I've had people who I love who had addiction problems, I know that that's not the full story of who anyone is or how their struggle is. And when we focus on the darker side of it alone, without the contrast, it becomes the full story.


My hope is to instead show a picture of a warm, caring, playful, older brother with a struggle that happens to be narcotics addiction, rather than the gritty template of an "addict." He's someone who has a family, both the good and the bad of that. And he's loved. And all of that matters too. Because most of us face struggles of one kind or another. It's how we approach our struggles and the supportive relationships available to us that lead us into a positive or a negative direction in life. And the more we see people with specific problems represented as that specific thing alone, whether it's addiction, disability, homelessness, etc, the more we isolate ourselves from them and drive them deeper into that limiting identity. And by them, I also mean us. Because there are very few of us who have a struggle free life.
WHAT HAVE BEEN YOUR GREATEST CHALLENGES IN MAKING THE FILM—BOTH ON THE CREATIVE AND DIRECTING SIDES?
I was actually asked this in another interview earlier today and it stumped me. And I'm not sure why. But so far, I feel like I've been extremely lucky in not facing any real challenges in the making of these films. Everything has gone really well so far. We had delays and small inconveniences, but nothing truly challenging. It helped that I had them pre-budgeted and found incredible talent to work with on both projects.

But I also think a lot of it is probably just that I'm not going into it with a lot of lofty goals and expectations. I just want to tell stories in the best way I can, to reach as many people as I can, and work with good people.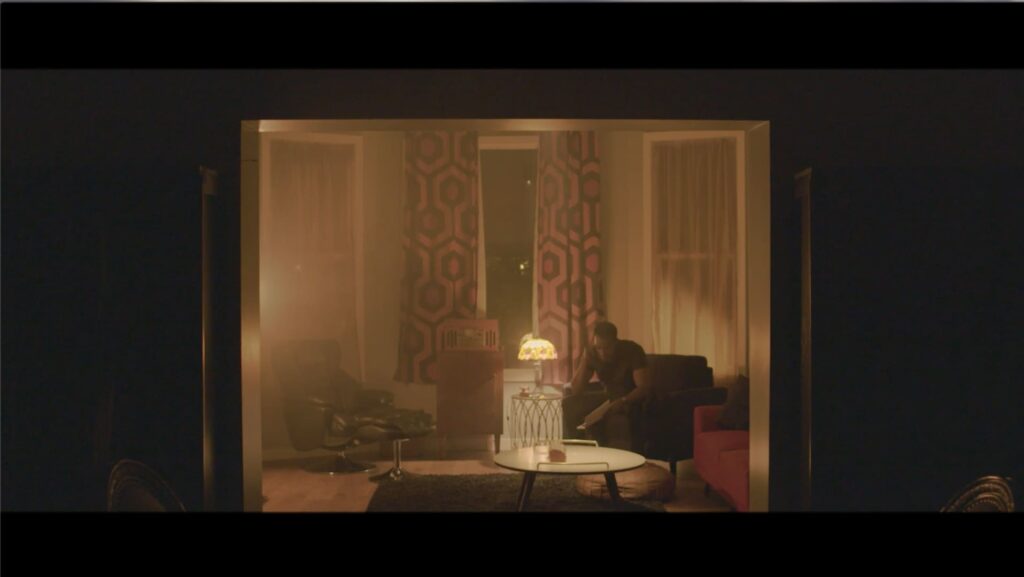 WHAT WOULD YOU LIKE THE VIEWERS TO TAKE FROM YOUR FILM AND ITS STORY?
Two things. One, that every single second of our lives we not only make choices, but we influence other people's choices in life-altering ways. And we need to take that responsibility as seriously as it is, for us and for them. And to surround ourselves with people who encourage positive growth.

And two, that none of us are defined solely by our problems, or past actions, or past circumstances. We're not really ever defined at all, but if we are, it's by what we do right now, at any given moment.
WE KNOW THAT YOU ARE WORKING ON OTHER PROJECTS AT THE MOMENT, NO SPOIL INTENDED BUT WE HEARD ABOUT 'WALKING IN THE WRONG DIRECTION' – MAYBE EVEN MORE? WE ARE SURE OUR READERS WOULD LOVE TO HAVE A LITTLE TEASER ABOUT THIS.
"Walking in the Wrong Direction" is also about choices, in a sense. It's about what we choose to communicate and what we suppress, and why. It's also about how we choose to resolve the conflict that can result from those decisions. The premise is loosely ripped from a mistake I myself made almost 20 years ago, and heavily fictionalized from there. But essentially, Claire (Samantha Green) gets drunk one night, not long after the death of her brother Mark, and confesses feelings for her childhood friend Trina (Aya Zayter) to Trina's girlfriend.

Trina finds all of this out for the first time by being made to choose between the woman she lives with and her childhood friend, all at the same time that she's also grieving Mark's death. The film opens with Trina showing up at Claire's house on Halloween to confront her about the situation she's now in and demand answers. There's a little more to it than that, but we'll have a full trailer and release date out soon with more.
TO FINISH WHAT CAN WE WISH FOR YOUR FUTURE IN FILMMAKING?
I guess, just that I'm able to continue doing it until I'm out of things to say. It's a rare blessing to even be able to make one film. So, I don't take for granted how lucky I already am to have had this opportunity.
Thank you so much for your time, for sure, we'll keep an eye on your upcoming projects!
ABOUT LISA SINGLETARY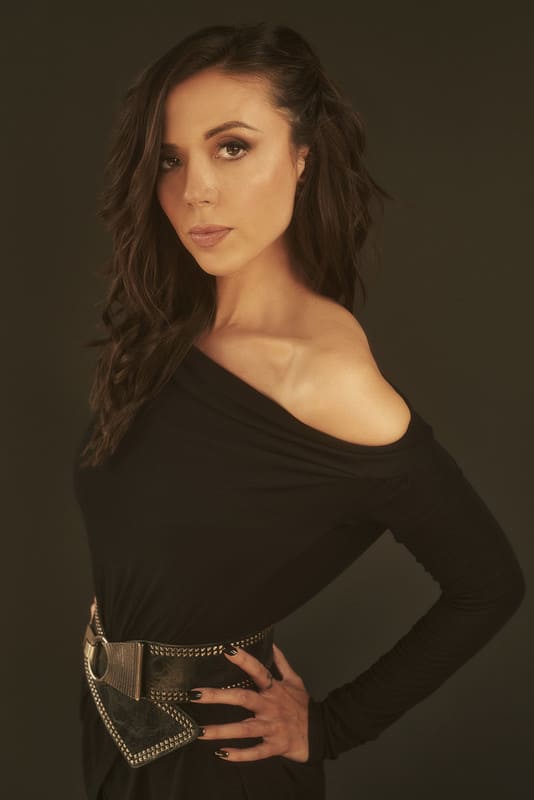 Lisa Singletary spent her early years in live theater, on stage, backstage, and running lights and sound. She has a bachelor's degree from The University of New Orleans (2012) and a law degree from Loyola University New Orleans, College of Law (2015). In 2021, she started the independent film production company Cipher Cat Films, LLC.