Nashville is home to country music and Honky-tonks but the music city is also slowly breaking into the film industry. It's been years since the TV series 'Nashville' brought LA star power to the city. Currently Nicole Kidman is filming a portion of her new Amazon Film in Nashville. In the shadows of the major studios a new upcoming indie project titled 'Great White Throne Judgment' will be coming to life from Paradestormer Productions, Bright Morning Star Films and Silver Screen Indie. Who has casted Eric Roberts (Babylon, Runaway Train, The Dark Knight), Ciara Hanna (Star's Fell in Alabama, Power Rangers Megaforce) and Vincent M. Ward (The Walking Dead, Amber Road) who will be gracing the city with their presence.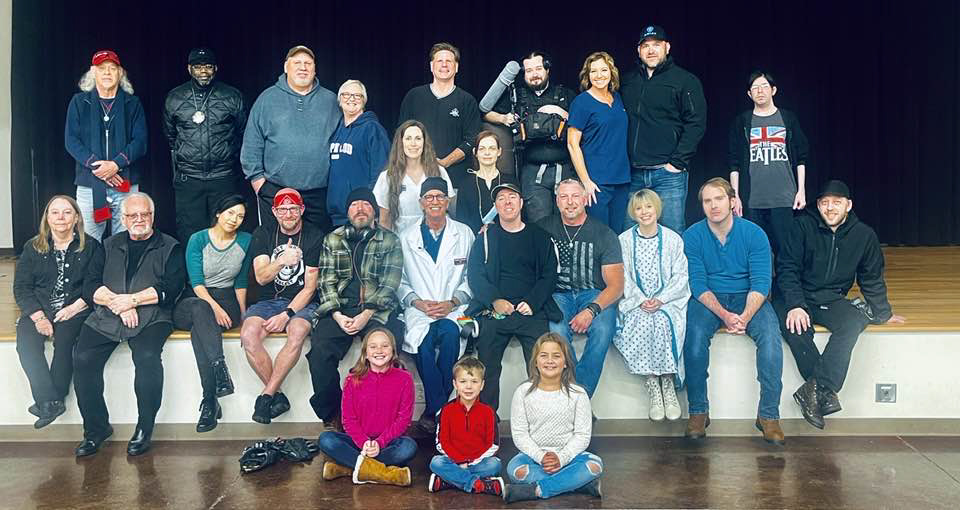 Directing and Cinematographer for the project will be the Btwins Johnny Reeves (Child Of Love, Domme, Red Forrest) and Weiss Night (Child Of Love, Making It In Music City). The B twins will be producing the film along side Joan Uselman (Sherwood, Child Of Love, Domme), Michael Giancana (Child Of Love, Devils Tramping Grounds), Nick Monroe (Domme, Sherwood), Stephen Davis, and Jack Hager (Child Of Love). Jack who is also the Executive Producer as well as CO for Bright Morning Star Films. Other talent confirmed Keshawn Lee Kinslow(One More Dream, Trap City, Child Of Love) Mike Finn (Young Rock, Black Lightning), James Stokes(Voorhees Night Of The Beast, Adrenaline, A Soldier's Secret), Kyle Smithson (Bad Hombres, Muzzle, No Vacancy) and horror legend John Dugan (Texas Chain Saw Massacre, Texas Chain Saw).
The story follows several characters on their life's journey while angels are watching trying to sway them on to a noble path. A group of bikers (Stokes, Finn, Smithson) run the small town through a drug and human trafficking trade. Jeremiah (Roberts) is a preacher who lost his way trying to find redemption. Lauren (Hanna) cousin to Travis (Finn) is a pre-med student who has a dark and edgy secret she is trying to hide. Along the way some characters have a major life changing choices that will effect their fate.
While these stories progress a group of angels are hiding in plain sight trying to nudge the individuals to a better life or more honest life. Yuri (Kinslow) being the main protagonist along the entire story line who works directly with the angel of death (Ward). This drama with faith based ties in wouldn't be complete with out a final judgment from the big guy himself God (Dugan).
This film will be a roller coaster ride of emotions as some characters have major changes and life altering experiences. While this film will also entail some graphic scenes as Johnny explains "This is a story we wrote to look at human emotions from several walks of life. But we also took it in a darker direction with some edgy content like murder, AIDS, and human trafficking. We wanted to touch on the real world that sometimes get hidden in the shadows and put character's in this world that can change"
The film is set to start filming mid April and run through May. Nashville and surrounding areas locations such as the oldest dive bar in Tennessee Springwater Supper Club & Lounge have been set as iconic locations for the film.
What is the next venture for the partnership between Paradestormer Productions and Bright Morning Star Films? Johnny "we got a few projects in the works and we'll be hopefully be green lit with funds we got some great feedback with the bikers so I just started writing 'Devils Deeds' an outlaw film with the same characters in mind". Weiss "We have plenty of scripts from horror, drama, faith based and even a boxing film it just come down to funding at the moment".
To stay up to date with the production follow the production companies on all social media sites Bright Morning Star Films, Paradestormer Productions and Silver Screen Indie.