Bobcat Moretti has garnered significant attention as the real-life triumph of actor Tim Realbuto who took on the challenging role of an obese multiple sclerosis patient, transforming not only himself but also breaking a significant world record along the way. Undergoing lap band surgery and an intense diet and exercise regimen, Realbuto shed 154 pounds for the role, surpassing the record previously held by Christian Bale for "The Machinist."
Realbuto's on-screen companions include acclaimed actresses Vivica A. Fox and Taryn Manning, along with Matt Peters, Matt McCoy, Mindy Sterling, Grammy-winning rapper Coolio, and Oscar-nominee Sally Kirkland. The film was directed by Rob Margolies, an accomplished producer and director known for "She Wants Me," "Lifelines," and "Roommate Wanted."
Filming of "Bobcat Moretti" took place during the COVID-19 pandemic and spanned over ten months, offering Realbuto sufficient time to shed the weight and immerse himself fully in the character. While filming, he adopted a mantra that helped him maintain focus and determination: "I am Bobcat Moretti. I am making this movie. I'm going to look good. And I can accomplish the impossible."
The film's narrative revolves around Realbuto's character taking up his late father's sport of boxing to cope with personal tragedy and find inner peace.
"Bobcat Moretti" promises to deliver an inspiring story of personal transformation and overcoming adversity. The weight loss journey of Tim Realbuto is an embodiment of determination, a story of a man who was willing to go above and beyond to truly become his character. His performance, alongside a star-studded cast and under the expert direction of Rob Margolies, is certainly one to watch for.
Rob Margolies is a versatile and dedicated film director and producer known for his dynamic range of works. With a career spanning over a decade, he has shown remarkable proficiency in both directing and producing, crafting a number of critically acclaimed films.
Some of his well-known works include "She Wants Me" (2012), a comedy that stars Josh Gad, Hilary Duff, and Kristen Ruhlin, with Charlie Sheen making a cameo appearance and serving as an executive producer. This film is a testament to Margolies' ability to blend humor, romance, and drama seamlessly.
"Roommate Wanted" (2015), also known as 2BR/1BA, is another notable work in his filmography. This independent thriller showcases Margolies' skills in crafting suspense and tension, with stars like Alexa Vega from "Spy Kids," Kathryn Morris, and CW Greek star Spencer Grammer.
His later work "Weight" (2018) earned Margolies considerable acclaim, winning two awards at the 2018 Northeast Film Festival, including "Best Feature Film."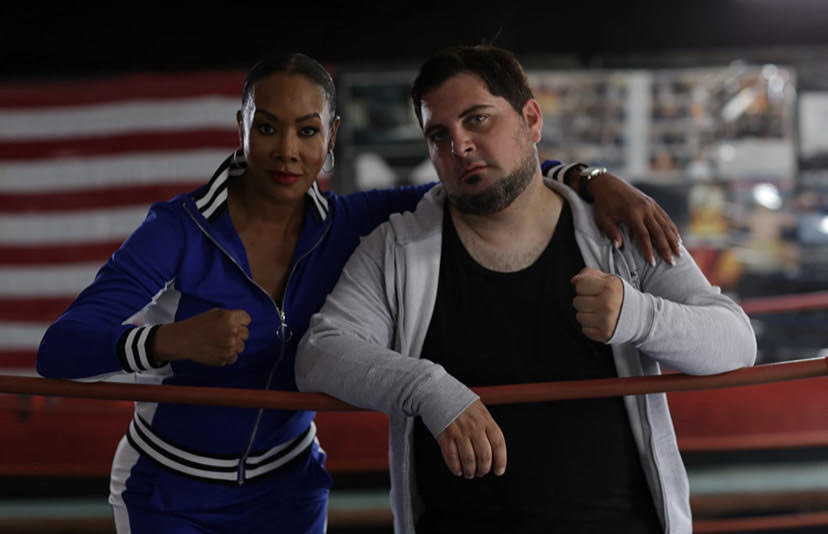 Moreover, Margolies' other upcoming projects like "Man & Witch," "Burning Girl," "The Intimacy Coordinator," and "The Home" demonstrate his ongoing passion and commitment to filmmaking, promising exciting and diverse films in the future.
Margolies' dedication to his craft can be traced back to his formative years in Rumson, New Jersey, where he was born on February 28, 1983. His passion for storytelling led him to pursue a filmmaking degree at the New York Film Academy, shaping his career trajectory.
Throughout his career, Margolies has collaborated with a variety of talents, from established stars like Sally Kirkland and Coolio to upcoming actors like Matt Peters and Matt McCoy. His varied experiences in the film industry contribute to his unique storytelling approach, making him a director and producer to watch for in the future.
For more information about his career and upcoming projects, check out his IMDb profile at Rob Margolies IMDb.
The film boasts a star-studded cast indeed. Each of these actors brings a wealth of experience and a unique flair to their roles.
Tim Realbuto, a talented actor and playwright, has established a solid reputation for his impressive theatrical performances and his writing. His involvement in the film brings a certain intensity and depth to his character.
Vivica A. Fox, an actress with an extensive and impressive resume that includes blockbusters like "Independence Day" and "Kill Bill," brings a combination of star power and acting prowess to the film. Fox's versatility in different roles, whether in drama, action, or comedy, contributes a significant dynamism to her character.
Taryn Manning, known for her role in "Orange is the New Black," "A Lot Like Love," and "Hustle & Flow," has demonstrated her ability to portray complex and challenging characters. Her authentic performances often leave a lasting impact on audiences.
The late rapper Coolio is an iconic figure in both music and acting. His contribution to the film, just as his music, adds a distinctive edge. His acclaimed hit "Gangsta's Paradise" continues to be celebrated, and his ventures into acting have seen him co-star in films and make cameos in several others. Coolio's transition from music to acting and his subsequent success underscores his artistic versatility and talent.
Matt Peters, with his work in "Orange is the New Black," "Weeds," and "Nature Break," has a knack for bringing authenticity to his characters. His performance undoubtedly contributes to the overall richness of the film.
Sally Kirkland, an actress with a career spanning decades, is known for her powerful performances and her commitment to her craft. A Best Actress Oscar nominee and Golden Globe winner, Kirkland's extensive experience in film, television, and theatre promises a performance of high caliber. With her reputation for bringing depth and complexity to her roles, audiences can expect a performance that resonates and leaves a lasting impression.
Overall, this diverse and talented cast adds depth and breadth to the film, promising a cinematic experience that combines compelling performances with compelling storytelling.
This journey has received recognition from various international film festivals, winning awards and nominations for Best Actor, Best Director, Best Original Score, and Best Feature Film, among others.Bobcat Moretti" has indeed made a significant impact in the film festival circuit. Here is a rundown of the film's achievements:
Wins:
Best Feature Film – The Santa Cruz International Film Festival (Santa Cruz, CA)
Best Feature Film – The Mentone Film Festival (Mentone, CA)
Best Actor In A Leading Role (Tim Realbuto) – The Mentone Film Festival (Mentone, CA)
Best Feature Film – The Borrego Springs Film Festival (San Diego, CA)
The Jury's Choice Award – Chandler International Film Festival (Chandler, AZ)
Lifetime Achievement Award (Sally Kirkland) – The Fort Lauderdale International Film Festival (Fort Lauderdale, FL)
Career Achievement Award (Taryn Manning) – The Fort Lauderdale International Film Festival (Fort Lauderdale, FL)
Nominations:
Orlando International Film Festival (Orlando, FL):
Best Feature Film
Best Leading Actor (Tim Realbuto)
Best Leading Actress (Vivica A. Fox)
Best Supporting Actress (Taryn Manning)
Best Director (Rob Margolies)
Best Screenplay (Rob Margolies and Tim Realbuto)
Best of Fest
Beaufort International Film Festival (Beaufort, SC):
Best Picture
Best Leading Actor (Tim Realbuto)
Best Leading Actress (Vivica A. Fox)
Best Director (Rob Margolies)
Best Original Score (Ilan Rubin)
Audience Choice
Chandler International Film Festival (Chandler, AZ):
Best Motion Picture
Best Actor In A Leading Role (Tim Realbuto)
Best Director (Rob Margolies)
The recognition the film has received at these various festivals underscores its quality and the high-caliber work of its cast and crew.
For more details about the film, you can check out the IMDb page, the official website, and the Instagram page for "Bobcat Moretti". A YouTube link is also provided for additional video content related to the film.
IMDb: Bobcat Moretti IMDb Website: Bobcat Moretti Website Instagram: Bobcat Moretti Instagram YouTube: Bobcat Moretti YouTube
These recognitions and the star-studded cast of "Bobcat Moretti" testify to the film's quality and the high caliber performances of its cast.
Official Trailer Bobcat Moretti