Written and directed by Don Tjernagel, The Last Regret is a 2020 drama that stars Sam Cota, Clint Boevers, Kyla Faith and Tjernagel himself. The film focuses on Sam, a young woman whose father died when she was a teenager. Sam aspires to overcome that tragedy and in this process, she falls in love until it all falls apart. Dejected and hopeless, Sam retreats back to her hometown, aspiring to rebuild her life anew.
Tjernagel has a knack for creating and exploring genuine human drama. Taking characters who have recently suffered a shock in their personal lives, Tjernagel always focuses on how these characters hit rock bottom and then rebuild their lives, soaring to happiness in the process. It is this theme that we have seen again and again in several Tjernagel films and here, in the The Last Regret, do we find this exploration of suffering yet again. Everytime Tjernagel manages to find something new and here, in the shoes of Sam, we see how a young woman loses everything and then has to find the hope and courage to build up her life one more time in the face of towering odds.
Sam Cota as the protagonist Sam is fantastic and her nuanced portrayal helps sell the entire film. She is joined by a rotating carousel of interesting characters, each of whom are unique in their own little ways. Tjernagel comes across as a man who has lived life to the fullest and in his quest, met so many unique individuals that he can conjure up characters that burst out of their cocoons. Together, Sam and her misfits will do everything from talking about the pitfalls of life to romance. It is nice to see characters just living in the moment and trying to take in life one second at a time and most of us can relate to this; feeling so overwhelmed that we decide to retreat into the company of friends to get by. There is an earnestness at display here, one that is hard to capture in cinema but Tjernagel manages to do so flawlessly.
The narrative pacing of the film is fast and this helps keep the story on its toes as no moment is lost during pointless silent shots or expository dumps. Tjernagel keeps the bulk of the narrative focused on Sam as other supporting characters are introduced and then utilised for the service of Sam's arc. The script balances comedy and drama well and each character is unique enough to leave a mark on the audience. The sound mixing and sound editing are both on point and the choice of music selected also helps improve the overall theme of the film. In short, all technical aspects of the film remain top notch and every aspect of the production works as it is expected to, resulting in a film that emphasises on its ethos as it charts Sam's inspiring journey.
Another strong aspect of the film is its cinematography. The signature black and white montage that has been a staple of Tjernagel productions for some time now, is missing here but fret not as what replaces it are beautiful, lively shots that still retain the signature Tjernagel yellowish colour scheme. The 90 minute film whizzes by and this speaks to the prowess of the editors who make sure that the narrative momentum never flounders once it gets going. Therefore, The Last Regret is as strong technically as it is narratively and the result is therefore a film that works on multiple levels without feeling derivative or cliched.
Don Tjerngal's The Last Regret is therefore a unique film that not only works on multiple different levels, it made me tear up a bit inside (if we are being completely honest). A moving and poignant drama, The Last Regret is Tjernagel at his finest as he illustrates the unpredictability of life and how, sometimes, the best course of action can be to just hold on while forces beyond our control take us on a ride of a lifetime. There is a lot going in the film and kudos to Tjernagel for keeping everything perfectly balanced. The 90 minute film breezes by in a flash and as the end credits roll, you find yourself yearning for more of this dose of reflective, poignant human drama. Moving and melancholic in equal measure, The Last Regret is a fantastic return to form for Tjernagel who seems to be setting his own bar higher and higher with each successive film.
WATCH THE TRAILER NOW!
ABOUT THE DIRECTOR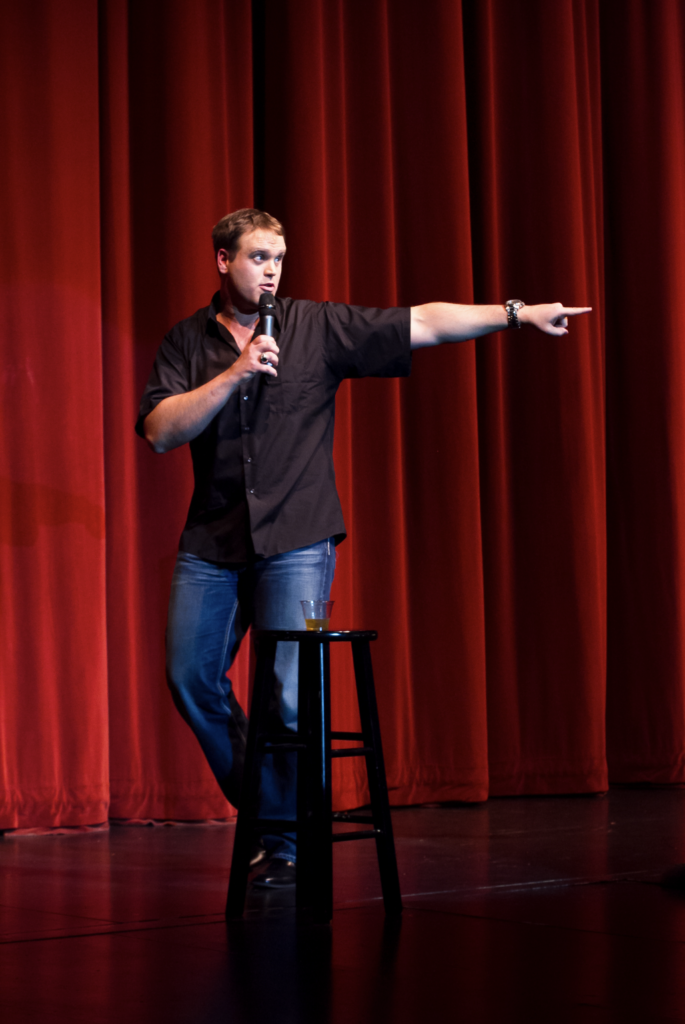 Don Tjernagel, born and raised in Waterloo, Iowa, has been doing stand-up comedy since 1997. As a young man, Don played football until sustaining a serious injury during spring practice at the University of Northern Iowa. Don decided to try stand-up on a whim in 1997. Not too long after that Don's popularity led him to do a show in several Las Vegas clubs such as the Casino Royale Volcano Lounge, Bourbon Street Hotel, The Monte Carlo and the Las Vegas Hilton Hotel.
With the start of his first show at the Casino Royale, Don became the youngest comic to star in his own show on the Vegas Strip. In August of 2003, Don wrote a book about his travels through the country as a comedian. The book, called American Infidel, detailed his observations as a comedian and American citizen (mostly writing about his sex life and women in general, while simultaneously expressing his views on the First Amendment). Don started to record his stand-up in 2008 with his first DVD release, Smut. Don continues to record his stand-up on both DVD and CD. His last release was the DVD Filthy which was released on 12 July, 2011.