'Folded Whispers' is a 25 minute short film by Mark Anthony Thomas that illustrates him performing several original self-written poems before a live audience. Penned and directed by Mark Anthony Thomas himself, the film was shot at the historic Kelly Strayhorn Theater in Pittsburgh's East Liberty neighbourhood. In Thomas's own words, the film marks fifteen years since he last performed live.
Consisting of seventeen original poems that allude to a range of issues, Folded Whispers takes its audience on an audacious journey that is both transformational and inspiring. Thomas is fantastic, both as the creator of these works of art and its narrator; he knows exactly how to convey the multitude of feelings behind each poem succinctly and without fail. This is the real power of the film and as he lingers on specific words and stanzas, you can directly connect with him in the moment, identifying his struggles and his pain that he has immortalised through his words.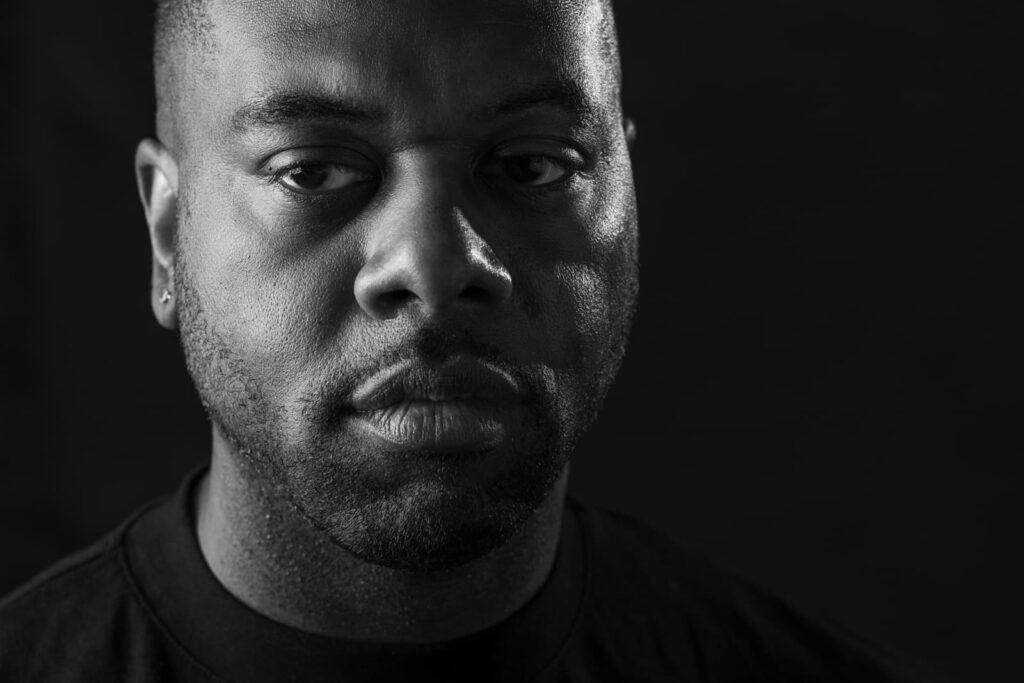 Commanding the undivided attention of his audience, Thomas weighs each word with the respect and weight it requires as he lays out his life's work bare. As the audience, we know that he has created something special and as the in-camera audience sits in silence to absorb his every word, one cannot help but appreciate the art itself. Poetry, when done right, is beautiful and Mark Anthony Thomas has conjured up a set of creative works that are, for the lack of a better word, absolutely stunning.
Another detail that only the eagle-eyed viewers will notice on the first viewing is that there is significant subtext behind every word. Mark Anthony Thomas's works not only summarise the pain and trauma that the author has seen throughout his life, but they also transfer the essence of it to the audience as well. This has to do with the fabulous writing as well as the way in which Thomas reads his works and it works extremely well 'in the' moment.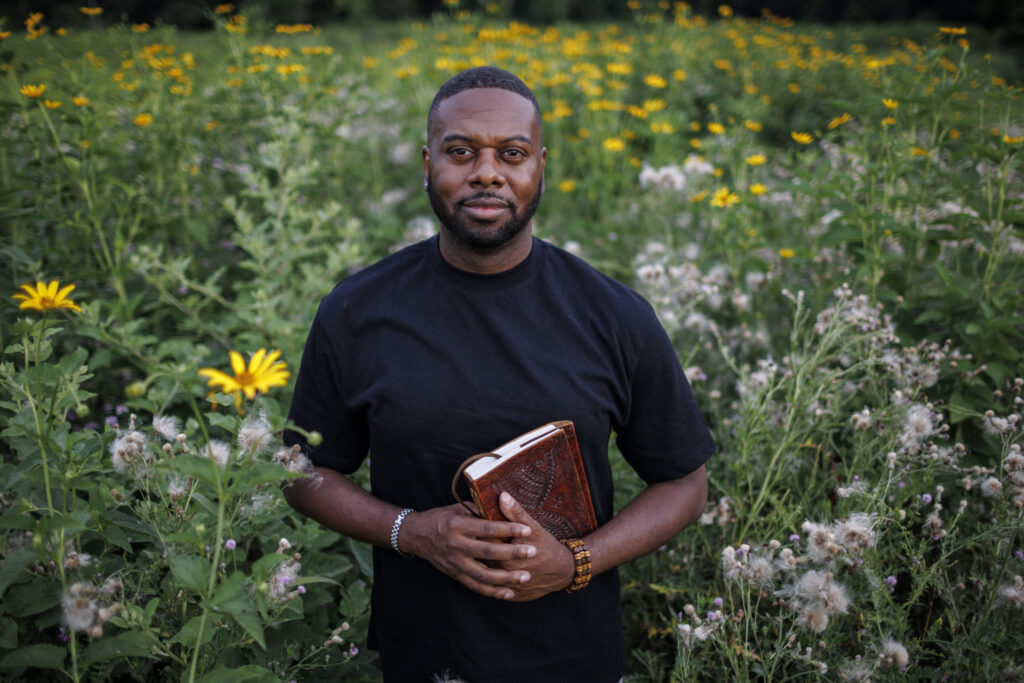 In addition, what also pops out about the film is how beautifully shot it is. With the camera lingering on Thomas and the audience interchangeably, we are privy to how much effort Thomas puts in his work and simultaneously how this affects and moves the people listening to him. Like a maestro overwhelming the masses with the mastery of his craft, Thomas makes the stage his own; showcasing a panache for transporting the audience to a place where they are enthralled and mesmerised by the magic of his words. While some may consider this a campy perspective, it is real and 'Folded Whispers', for all its intent, is a film that succeeds in moving its audience in a way that is seldom possible.
In addition, Thomas intersperses the film with footage of him explaining the background of a select few poems. We come to know that behind each poem is an inspiration or a realisation; Thomas was inspired by the work first responders did during COVID and similarly, he also realised how selfish people do not change even after being given multiple chances to fix themselves. Each of these inspirations and realisations have thus taken the form of a poem and utilising each of these experiences, each poem thus becomes more powerful than the last. Therefore, from 'Blind on Us' to 'Prelude to Heaven', each work is a masterclass in how to elucidate and communicate intimate thoughts and whispers to the masses.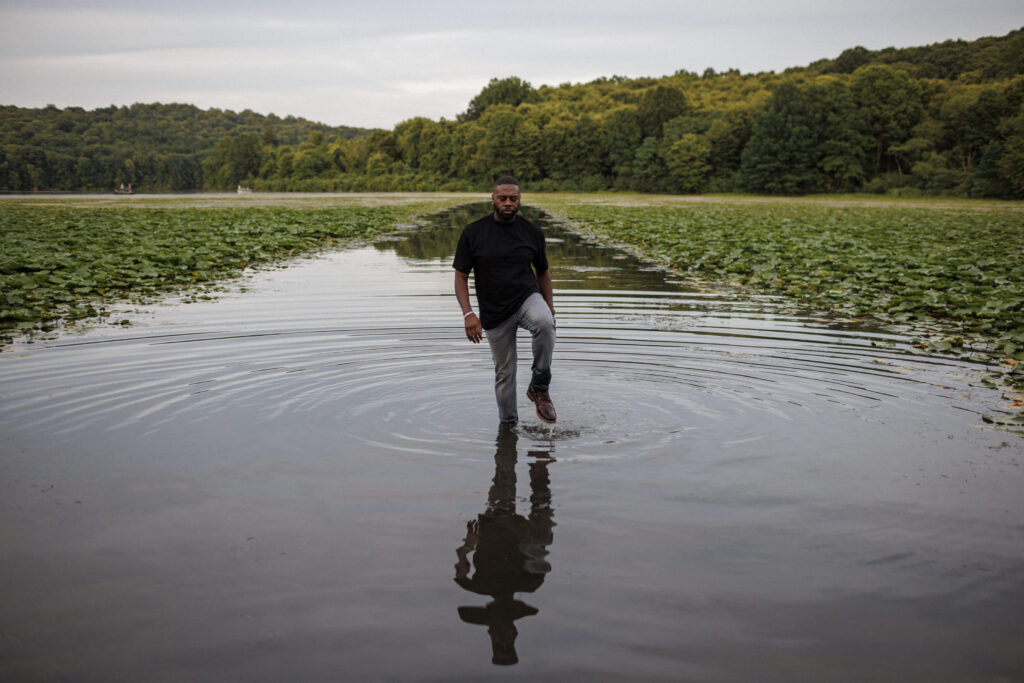 As we finish watching Folded Whispers, our first thoughts regarding the film is that we are overwhelmed. This short is powerful and beautiful and it works very well on a multitude of different levels. However, we find ourselves lost in regard to how we should describe it. On one hand, it is a documentary short that charts Mark Anthony Thomas's odyssey of poems but on the other hand, it is an intimate self-portrait; one that cements and illustrates Thomas as a prolific artist who is in top form. There is a beauty in this film that is hard to describe, and multiple viewings might be necessary to both appreciate the nuances and subtexts of poems on display as well as the towering audacity of Thomas's immense talents.
Undeniably powerful and thematically deep, 'Folded Whispers' is therefore a tour de force in how a talented artist can lend his lively voice to his own work. The film is inspiring and commands the attention of the audience every second of its runtime. Mark Anthony Thomas's talents are on full display here as he takes the audience on a journey of retrospection across a variety of mediums.
WATCH THE TRAILER NOW!