Written, directed and animated by Felix Swahn, 'Being a Dog' is an animated short film that charts the exploits of an anthropomorphic dog in a metropolitan city. Exploring themes of love, loneliness and destiny, the film stars voice actors Joakin Jeniffers as the protagonist Tim and Michaela Aardai Jeniffers as his love interest Ginger.
For the lack of a better word, 'Being a Dog' is a curious film that succeeds in conveying way more than similar genre films manage to do in the same limited runtime. The animation of the film is fluid and mesmerising, the depression laden themes poignant and the voice acting phenomenal. Felix really knows how to capture the conflict between soul and glamour in a meaningful way, one that both fleshes out the characters and works well within the context of the story.
By far the biggest strength of the film is its animation. Coming across as hand drawn yet highly dynamic, the animation adds a new layer to the story and brings life to both the city and the characters that inhabit it. Felix uses the creative avenues provided by this type of animation to maximise the emotions of his characters, resulting in a film that feels heartfelt and moving. The way the animation is able to highlight the subtle facial changes is mesmerising to see. We see the depressed, dejected face of Tim as life passes him by and the way Tim fluctuates between different emotional states is a home run. This blend of audiovisual goodness goes a long way in helping convey the subtle nuances of Tim's journey.
Equally impressive is the voice acting that brings the different characters to life. Joakin Jeniffers as Tim is both sensitive and meek. Joakin manages to achieve a level of vulnerability to the character that ensures that we always root for him. On the other hand, Michaela Aardai Jeniffers plays Ginger, Tim's ex-girlfriend. Ginger is a soft soul and as Tim and Ginger find love again amidst the chaos and expansiveness of the city, one cannot help but be happy for them. Felix has managed to translate the existential dread faced by the protagonist very cleverly on screen. Giving a 'Lost in Translation' vibe where the main character feels exhausted and cornered by the city around him, Felix puts the audience in the shoes of a dog as he battles thoughts, desires and dreams whilst traversing around a seemingly hostile city.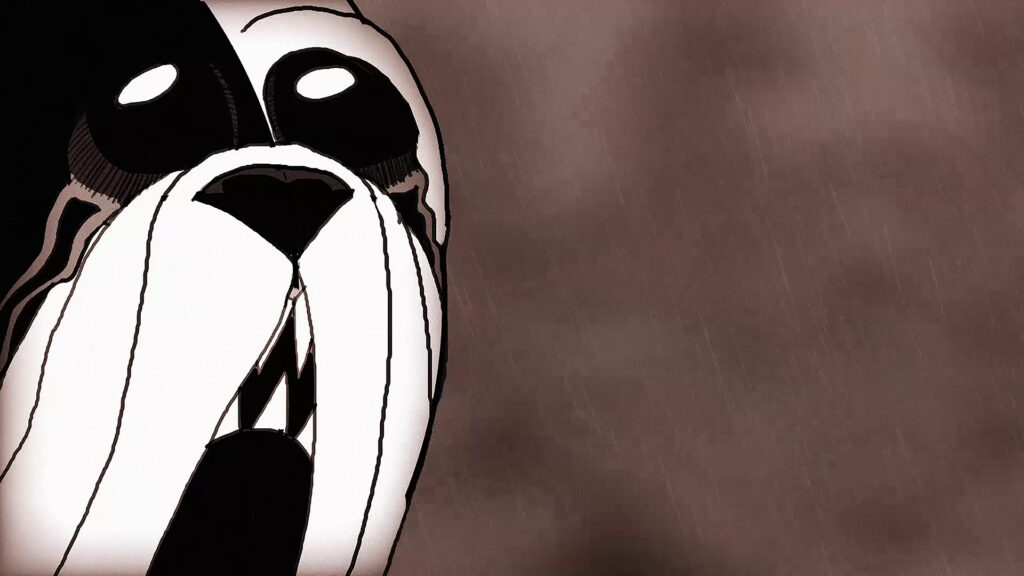 In regards to the cinematography, the black and brown hues work well in alluding to a dimly lit city at night. With the film opening with an expansive shot of a waterway and a bridge, we find ourselves focused on a dark alley where Tim hides, overwrought with his sorrows. Navigating a dangerous city with feral dogs in every dark alley, Tim finds his dreams increasingly muddled with his reality. The way Felix is able to capture this fantastical element deserves praise as we, the audience, are totally enamoured with the story owing to Felix's creative choices.
Seeing the finished film in all its glory, we are unashamed to admit that most of the praise should be laid at director Felix Swahn's feet. Taking inspiration from both comics and films about existential dread, Felix has made a haunting portrait of a soul yearning to reconnect in an increasingly distant world. There is something in this film that speaks deeply about our own insecurities and how, even with lightning fast communications and every invention at our fingertips, we want real human connections to make us feel whole again. For an eight minute short, the film packs so much into its short runtime that it feels we have known the protagonists since forever. Utilising every available second of runtime, the narrative pacing is perfect and dives into the moody, atmospheric story in a way that feels both organic and poignant.
Therefore, 'Being a Dog' is a fantastic animated film that works in more ways than one. It is both a sublime work of art that speaks both to the loneliness and the ambitions hiding inside each one of us and a potent expression of creativity by an artist who has a bright future ahead of him. Felix Swahn has made a potent short, one that is heavy on both themes and visuals. There is a visceral beauty to the film and its haunting portrayal of loneliness and love will stay with you long after it has ended.
ABOUT Felix Swahn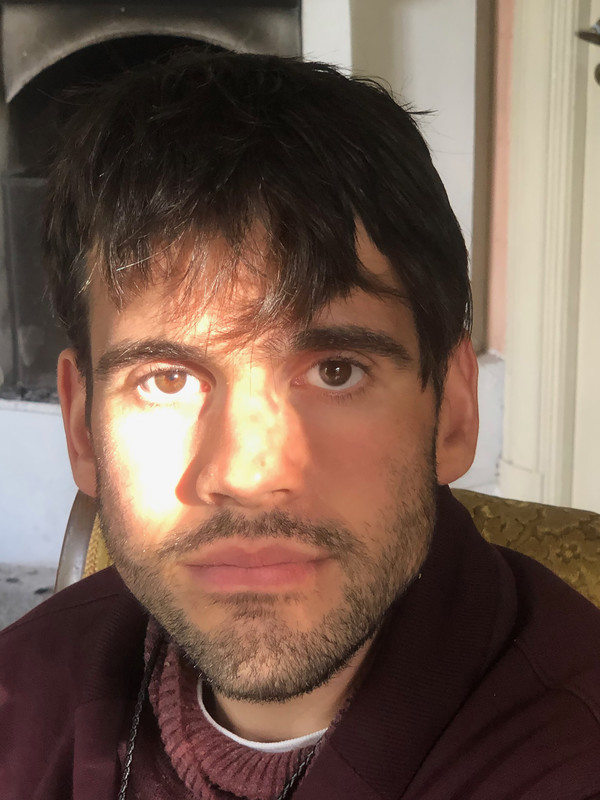 Felix Swahn was born in Karlskrona 1993. He studied experimental film and animation at AnimationsAkademien 2014-2016. He studied comics at Skarpnäck Folkhögskola 2016-2017. His illustrations and texts are published in magazines such as: 8-sidor, Intra, Ögonblick, Special Pedagogik. He has had 3 personal exhibitions and he has illustrated different books poetry, novels and children books. 2018-2020 He worked as an animator for two Architecture offices doing animation film for project presentations. Felix has studied Advanced 2D-animation at CG-Spectrum. Felix was born with Autism, he started to talk when he was five but he started to draw when he was two years old. He has many stories he wants to tell the world that needs to be told.

Check out more of his work here:
https://www.felixswahn.com/