CJ 4DPLEX, the world's leading producer of premium film formats and cinema technologies, together with Warner Bros. Pictures, announced that the epic DC Super Hero movie "The Flash" will debut in both the 270-degree panoramic ScreenX format and the multisensory 4DX experiential format. Distributed worldwide by Warner Bros. Pictures, "The Flash" will release in North American theaters on June 16, 2023, and internationally beginning June 14.
CJ 4DPLEX's ScreenX format, powered by cutting-edge technology, offers a unique and immersive cinematic experience by displaying exclusive sequences from the film across the panoramic 270-degree screens, delivering the highest quality visuals and elevating the movie-watching experience for audiences worldwide. CJ 4DPLEX worked closely with Warner Bros. Pictures and director Andy Muschietti to ensure the highest quality presentation of the exhilarating adventure. "The Flash" chases an electrifying ensemble, Ezra Miller as Barry Allen, alongside Sasha Calle, Michael Shannon, Ron Livingston, Maribel Verdú, Kiersey Clemons, Antje Traue and Michael Keaton. Worlds collide when Barry Allen (Miller) uses his speedy superpowers to travel back in time in an attempt to save his family and inadvertently alters the future. The movie brings DC characters from multiple timelines together, including Michael Keaton as a very different Bruce Wayne, 30 years later, and Ben Affleck, who will also reprise his role as Batman. "The Flash" will be available in over 359 ScreenX auditoriums worldwide.
DC fans will feel as though they are running alongside The Flash with the all-encompassing 4DX equipped auditoriums. CJ 4DPLEX's 4DX delivers a multisensory experience that incorporates exceptional on-screen visuals with synchronized motion seats and environmental-like effects. "The Flash" will be on over 788 4DX screens worldwide.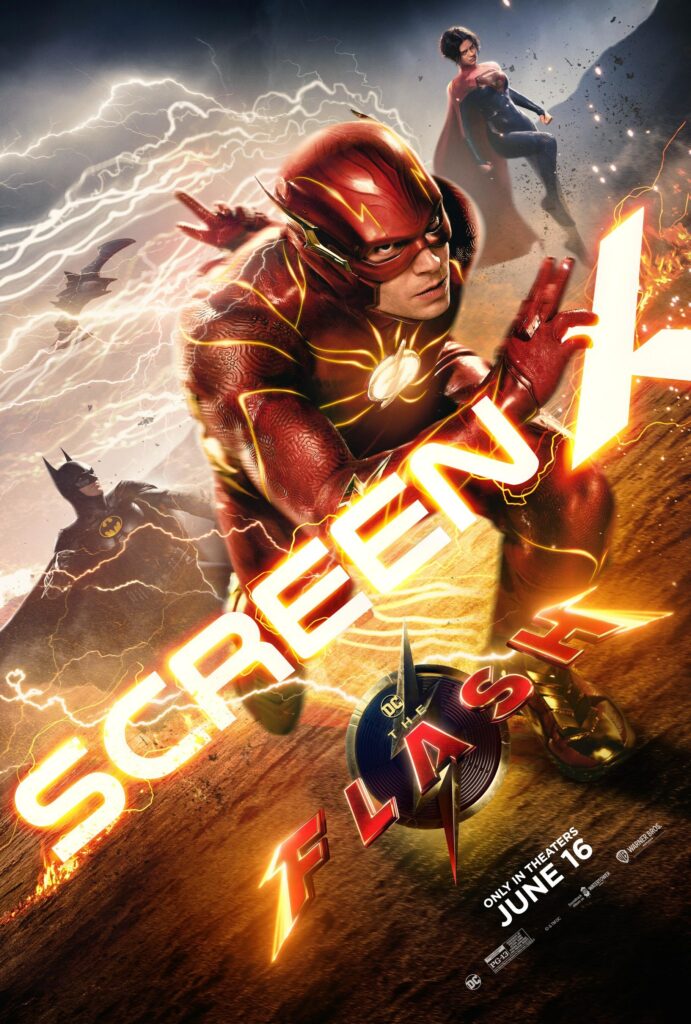 "We are thrilled to invite fans to travel at nearly the speed of light to witness 'The Flash' unfold in our revolutionary ScreenX and 4DX theatres," said Don Savant, CEO & President, CJ 4DPLEX America. "The combination of the film's fast-paced action and our cinema technology will transport moviegoers into the world of The Flash like never before, delivering a truly unforgettable and immersive cinematic experience."
"We're thankful to have collaborated with Warner Bros. Pictures and director Andy Muschietti on another exhilarating, action-packed adventure in our premium formats, ScreenX and 4DX," said Jongryul Kim, CEO, CJ 4DPLEX. "We look forward to a strong summer at the box office with 'The Flash,' as it's one of the most highly anticipated films this year."
"The Flash" tickets are on sale now and can be purchased at your local ScreenX and 4DX theaters.