Born in Haiti, and raised in Boston, before migrating to New York. Luc Stephen, is a creator, writer, producer and director. He was introduced to production in 2007 with his role in BET's series 'American Gangster'.  The following year he became a consultant on the show.  Soon he created his own production company, called Second Chance Enterprises. In 2019 he then Produced  and Directed  a 10 episode series For URBAN SPOTLITE  called "SISTER'S KEEPER" now streaming on Tubi  distributed by HOMESTEAD ENT, along with some of his prior work.
2021 his career quickly began pick up momentum he was a Production Manager on "URBAN EATS AND TREATS" a Rip Michael's show Produced by KEVEN HARTS LOL Network. Then Produced a mini documentary "GROWING UP NEWARK" produced by the company. LL BEAN. He Produced a series for Thony Edouard's "PLUG NETWORK " called " 7 SINS". The story of 7 friends growing up in Brooklyn. Luc states "the series is really a passion project for him. Im thankful that Thony kept this series green lit despite the ups and downs we went through, I'm so proud of this series which airs November 25th, exclusively on The Plug Network" Shortly after that he produced another feature film "BETTER THAN MY LAST " starring HASSAN JOHNSON. Directed by Shawn Baker, written by Kwan Miller, Produced by Blak Republik and Lock City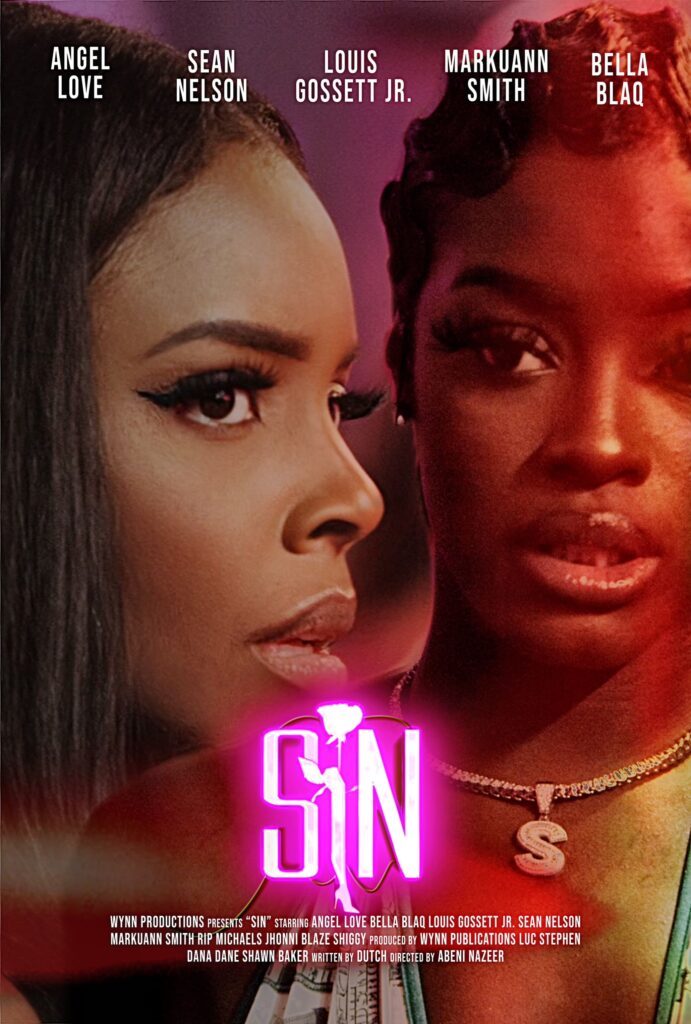 Working along side Director Abeni Nazeer, SIN the phycological thriller Produced by Wynn Publishing. Starring ANGEL LOVE , BELLA BLAQ, the academy award-winning actor, LOUIS GOSSETT JR. , SEAN NELSON and MARKUANN SMITH with guest appearances from RIP MICHAELS, KIYANNE, JHONNI BLAZE , and SHIGGY . The Movie SIN follows a substance-dependent single mother who is in a toxic relationship and must end it before it kills her.
SIN is one of the most highly anticipated independent films in a while. It will definitely tap into the culture. Sure to stand the test of time. The production is nothing short of awesome along with a brilliant story line penned by "Dutch" Earlier this year his company SECOND CHANCE ENTERPRISES along with TRULIGHTFILMS, MTE, and FBR film and studio works, produced 2 films "EVERYBODY DIES" and "THE THRONE" both written by Matty Tosca and Directed by Adrian Toscano, where Luc tries his hand in front of the camera on top of being a Producer. The films will be distributed by HOMESTEAD ENT
A lot of his earlier work is being distributed by Dame Dash Studios, Homestead Ent and Indie Rights, and can be seen on many top streaming networks. To date Luc has worked on well over 23 film projects.
The always working Producer is working on 3 documentaries "BORN TO BOX" a documentary based on business of boxing trainers, Executive Produced by CURTIS SCOON, a production by Top of the Food Chain. "WITNESS FOR THE DEFENSE" based on the Kenneth "Supreme" McGriff case Executive Produced by MIKE TYSON, IRV GOTTI, and MICHAEL PAYTON. Another Wynn Publishing / SCE Production, "BIRTH OF A NATION 1rst GENERATION 031" the story of the origin of the Bloods in NYC a Production by Wynn Publishing / SCE all slated for 2023 releases
Luc's quote "Life is not a sprint, it's a marathon… takes 10 years to be an overnight success.  Always remember the triumph is in the journey"!
MORE ABOUT LUC STEPHEN
IMDb
http://www.imdb.com/name/nm2932250/
Linktr.ee
@LucStephen | Linktree