HI THERE! IT'S A PLEASURE TO HAVE YOU TODAY!
FIRST, CAN YOU INTRODUCE YOURSELF TO OUR READERS AND SHARE A BIT ABOUT WHO YOU ARE, WHERE YOU'RE FROM, AND WHAT YOU DO?
Hello! My name is Gary Karapetyan. I'm an independent film director and producer, based in Los Angeles. I have a passion for telling stories through cinema, stories that truly feel the need to be told. All the films I've written and directed until today have revolved around mental health and the importance of following your heart. "Creating films that impact our society" has been my motto since the beginning of my career. And I can proudly say that slogan is now home to my very own production company "Dark Eye Productions". In addition to film, an interesting fact about me is that I'm currently pursuing my Doctorate degree (PharmD) at the University of Southern California, and on track to graduate in May of 2024.
YOUR LOVE FOR ACTING AND FILMS SPARKED BACK WHEN YOU WERE IN HIGH SCHOOL DRAMA CLASS. CAN YOU REMEMBER A MOMENT THAT MADE YOU START ACTING?
Yes absolutely! We had this one Indian theatre performance; I think it was called "One Grain of Rice". I was the Raja in the play and I remember I put so much time and energy in that character with memorizing the lines and practicing my tone and facial expressions. But the moment that sparked it all was getting feedback by System of a Down singer Serj Tankian's brother, Sevag Tankian, who was invited to our school as one of the judges. He recognized me as the best actor in the performance. When you put in a lot of work and see it be appreciated by others, it truly is an indescribable feeling. It motivates you to continue and to work harder.
WHAT DID YOU LEARN ABOUT FILMMAKING AND DIRECTING WHEN BEING AN ACTOR?
By working on various films as an actor, slowly getting roles here and there, I observed a lot of the work the production team did on set. Networking with directors and crew members allowed me to truly understand how much hard work went into filmmaking, and the overall flow of operations. One of the biggest things I learned while being on set, is patience. All great movies require tremendous time and effort. No one truly understands how much work goes in to making movies, until you are present to all of it.
YOU TOOK DIFFERENT ROLES IN VARIOUS FEATURE-FILMS, SHORT FILMS, TELEVISION SHOWS, AND COMMERCIALS. NOW YOU'RE ALSO ON THE OTHER SIDE, DIRECTING YOUR OWN FILMS. TELL US HOW FILMMAKING STARTED FOR YOU. IS THERE A SPECIFIC TIME / EVENT THAT MADE YOU REALISE THAT THIS IS WHAT YOU WANTED TO DO?
As mentioned previously, I fell in love with the storytelling, directing, cinematography while I was acting. At that time, I didn't think I had the drive to create films. Specifically, though, there comes a time when you grow older and become more independent, you fall into the world of reality and hardships. You recognize the bad and the beauty of life. You get to see the bigger picture of things. Personal stories and life experiences is what fueled my motive to become a filmmaker.
YOUR LATEST FILM 'WITH JOYFUL RING' RELEASED IN 2022. COULD YOU TELL US MORE ABOUT THIS PROJECT?
"With Joyful Ring" is a no-dialogue Christmas film that tells the story of a lonely, middle-aged man who struggles with depression, after losing his wife. And his goal, is to seek joy, for once in a very long time, on Christmas Day, and reminisce the great times he had with her through special senses. The film went on gaining numerous awards and nominations from various film festivals. It is definitely a topic well appreciated by the international audiences. We've received lots of love from Rome, Salerno, London, Paris, Rio de Janeiro in which we are very grateful for.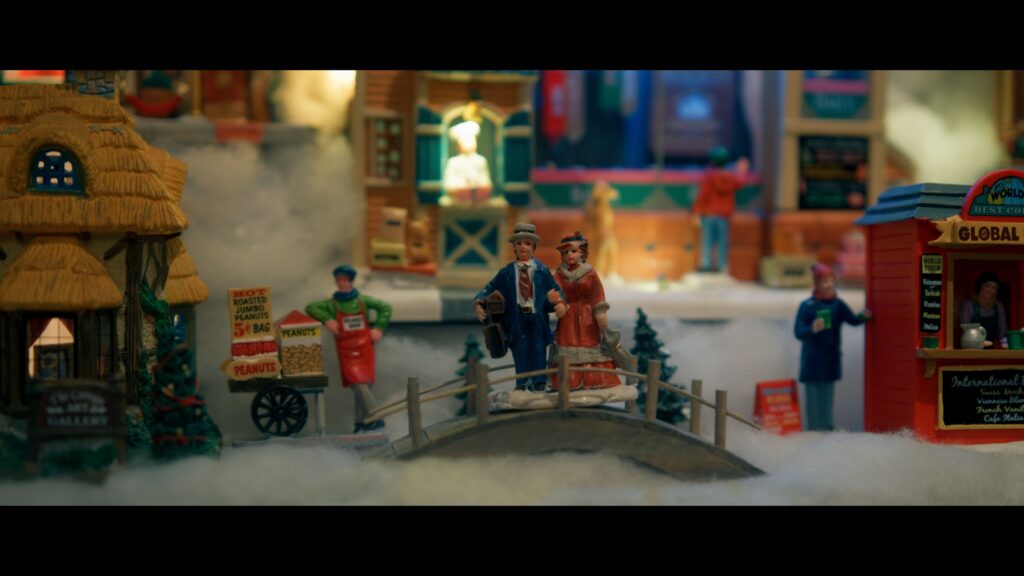 WHY 'WITH JOYFUL RING'? WHY WAS IT IMPORTANT FOR YOU TO RELEASE THAT FILM?
No matter where we are and no matter who we are, we all know what it feels like to lose a loved one from this world, especially during the holiday season when you feel their presence is missing. We always go back in time in our thoughts and try to cherish those moments we had with our loved ones. Life is too short, don't take life for granted. And for those who do appreciate every moment in life, it's the memories that count and live on with you forever.
WHAT HAVE BEEN YOUR GREATEST CHALLENGES IN MAKING FILMS – BOTH ON THE CREATIVE AND DIRECTING SIDES?
Creatively, I'd have to say having a limited budget is the biggest challenge as an independent filmmaker. You have a vision, a story to tell, but a lot of it can't be done with small budgets. And being able to modify your vision, at times, could be discouraging, but must be done due to its nature. From the directing side, you have certain shots that you want to get through during the day. However, there are times where a couple shots don't come out the way you want them to, and your stuck trying to make it work. Sometimes we just have to accept the fact that it doesn't work the way we want them to. Considering, time is our biggest enemy and appreciating your cast and crew for their tremendous hard work and effort is what's respected.
DO YOU HAVE INSPIRATIONS, MENTORS THAT HELP YOU CREATE / MANAGE YOUR DIRECTING CAREER?
I usually don't like to pinpoint a specific artist, because so many talented actors and directors have influenced me to create. Scorsese is one of my all-time favorites. I'll just end that here.
"CREATING FILMS THAT IMPACT OUR SOCIETY" COULD BE YOUR MOTO IN FILMMAKING. WHAT GOAL ARE YOU TRYING TO PURSUE? WHAT ARE YOU REACHING FOR?
What's most important to me is how I can contribute to society and make a difference in this world. There is nothing more satisfying than making an impact on a person's life. I want to make films that show no matter how dark a time in your life can be, seek to find love, faith, and hope. Always believe in yourself and never give up in your life.
TO FINISH, WHAT CAN WE WISH YOU FOR YOUR FUTURE IN FILMMAKING?
Health, happiness, and success to be continued.
ABOUT THE DIRECTOR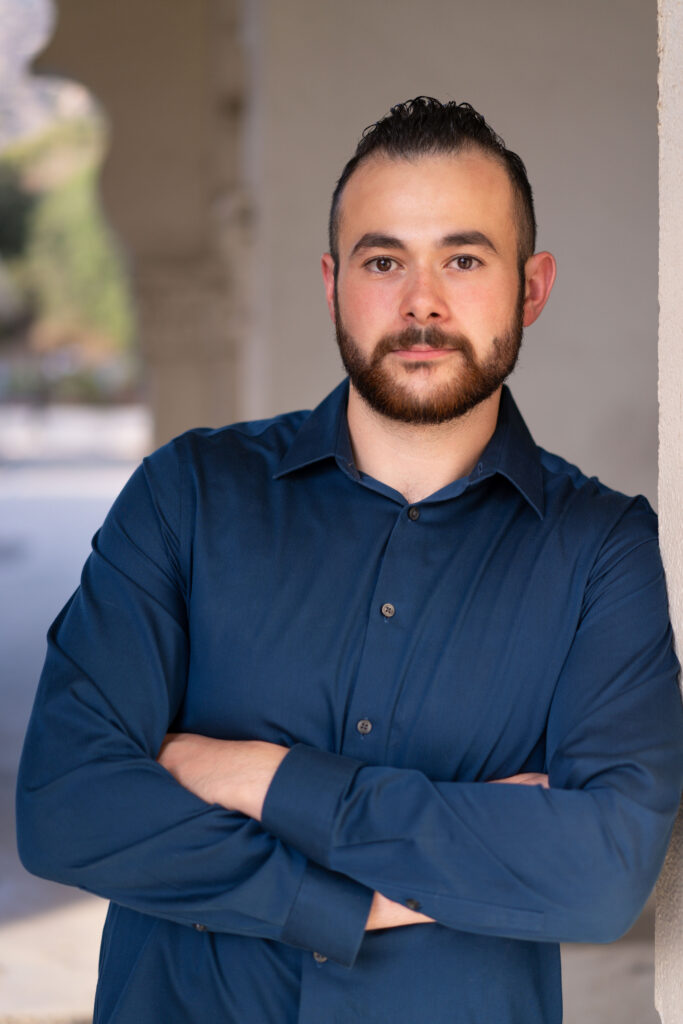 Gary Karapetyan was born in Burbank, California to Eliza Karapetyan, an attorney, and Harut Karapetyan, a former LA Galaxy professional soccer player. Gary's love for acting and film sparked back when he was in high school drama class. Over time, this passion continued to grow and he was determined to pursue it.

Gary had the opportunity to work with David Tom, an Emmy-award winning acting coach, who prepared Gary to take different roles in various feature-films, short films, television shows, and commercials. By working on various films as an actor, Gary connected with a lot of talented directors who motivated him to become a filmmaker for having such a brilliant imagination with excellent organizational skills.

All the films he has directed up to this point revolve around mental health and the power of following your heart. "Creating films that impact our society" has been his motto since the beginning of his career, which gave birth to his very own production company called "Dark Eye Productions". At the same time, Gary also possessed a true passion for helping the community and elderly as a healthcare provider.

He graduated University of California, Irvine (UCI) with a B.S. in Biological Sciences in 2019 and currently attends University of Southern California (USC) in the works of finishing his doctoral degree in pharmacy (Pharm.D.) Essentially, Gary is involved with both worlds of filmmaking and healthcare but his goals remain the same no matter where he's at. "Make an impact, do good, and connect with society".