A new award-winning VR experience presented every month at Suite 650
Wonderspaces, presenters of immersive art in Austin since July 2020, announces the launch of a monthly Virtual Reality (VR) Film Series at Suite 650, a new multipurpose production space and creative studio located on Hwy 183. Wonderspaces will present a celebrated VR film for one weekend a month, starting with award-winning film Gloomy Eyes by Fernando Maldonaldo and Jorge Tereso on June 25 and 26th.
"Every year, artists create extraordinary VR films that reach only the people who can afford to spend hundreds on festival badges or special hardware," said Jason Shin, Wonderspaces' President. "We're excited to partner with these talented artists and the team at Suite 650 to make these films accessible to the broadest possible audience."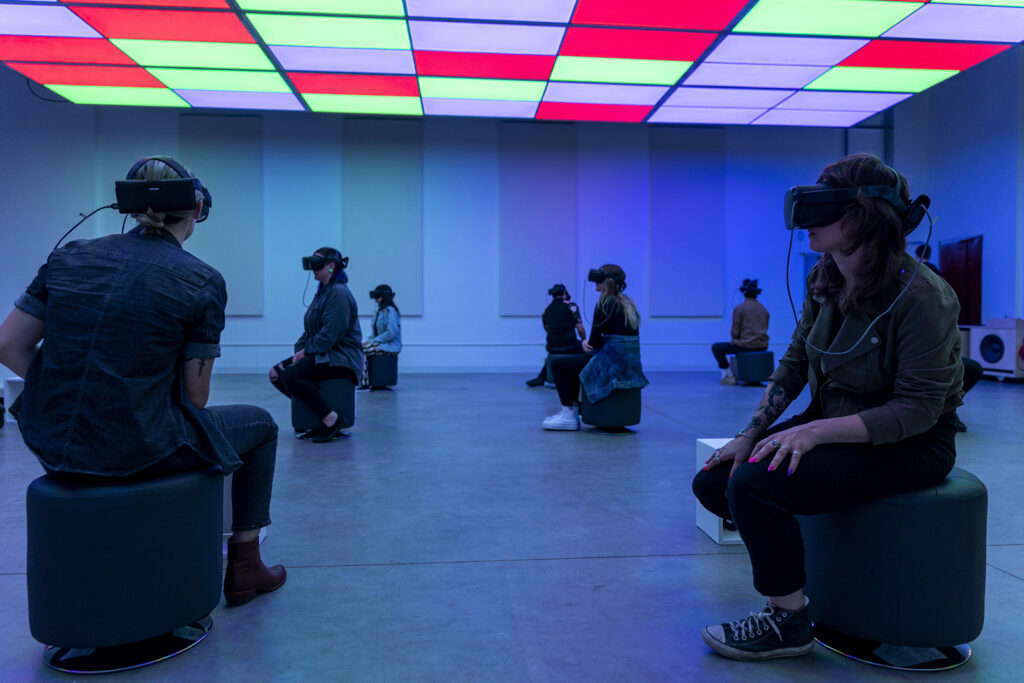 Tickets for Gloomy Eyes will be on sale starting Monday, June 6 at noon and will be available at https://austin.wonderspaces.com/tickets. Tickets are $16 for adults and $12 for children under 13, with 50% off for Wonderspaces members. Each visit runs for approximately 50 minutes and showtimes start on the hour from 12pm – 7pm on select Saturdays and Sundays. New tickets will be released monthly.  
VR EXPERIENCE LINEUP
Dates past October to be announced
Jun 25-26, 2022 Gloomy Eyes by Fernando Maldonado and Jorge Tereso
Jul 23-24, 2022 Madrid Noir by James Castillo
Aug 27-28, 2022 Ayahuasca: Kosmik Journey by Jan Kounen / Shigeto: Hovering
by Conor Grebel and 79Ancestors
Sep 24-25, 2022 Traveling While Black by Roger Ross Williams
Oct 22-23, 2022 Spheres by Eliza McNitt