By Shelby Baker

Desiring and wanting to feel desired by another person are natural. Alexander Freeman's documentary, The Last Taboo explores the concept of sex and disability through the eyes of six subjects, both individuals and couples, to examine what it's like to experience sex as adults living with various forms of disability.
Over the last several decades, conversations around sex (consent, pleasure, and even open discussions of different types of kinks) have become more normalized in mainstream media, but discussing the sexual needs and wants of people with disabilities remains a very hush-hush subject, inspiring The Last Taboo.
"I do think there's pressure to not view people with disabilities as sexual," says Matthew Clark, a wheelchair dancer, and subject of the documentary who was born with lumbar-sacral agenesis. He recounts a story in which his younger brother, whom Clark describes as a champion of disability equality, didn't feel comfortable sharing his attraction to a disabled acquaintance of Clark's with his able-bodied friend–a product of society's general unwillingness and discomfort in acknowledging the sexuality of disabled people.
Conversations throughout the film explore, among other things, how the average disabled sex life is more complex and nuanced than the sex lives of their able-bodied counterparts. Many of the film's participants talk about the added complexity of disclosing not just their likes and dislikes with sexual and romantic partners but also the things their bodies are physically able and unable to do when participating in sexual acts, on top of the communications that able-bodied partners would typically have to have.
Alexander Freeman, who stars in the documentary as well as writing, directing, and co-producing it, sums the concept up: "One of the things about having a disability is that you can't have the normal, you know, it-just-happens thing. You have to talk through every little thing."
Further complications arise in sexual relationships between people with disabilities and their caregivers–where boundaries between work and play can sometimes be crossed. As long as both individuals agree and the employment relationship is still maintained and respected at the end of the day, sexual relationships between people with disabilities and their caregivers are ok. The film also takes on the topic of devotees, people who are specifically attracted to people with disabilities, which many subjects acknowledge as a hazard of dating while disabled.
The Last Taboo also addresses relationships, gender identity, self-satisfaction, and sexual orientation through the stories and anecdotes the six subjects offer, including how each adds to the nuances of sex and disability. Overall, the one-of-a-kind documentary encourages viewers to investigate and challenge their own beliefs about sex and sexuality as well as their idea of what is beautiful or what constitutes a "normal" relationship or sex life. The documentary can be purchased by schools and libraries for research and educational purposes through alexanderstreet.com/contact-us by getting in touch with sales.
Don't forget to subscribe to the channel and share the work!
ABOUT THE DIRECTOR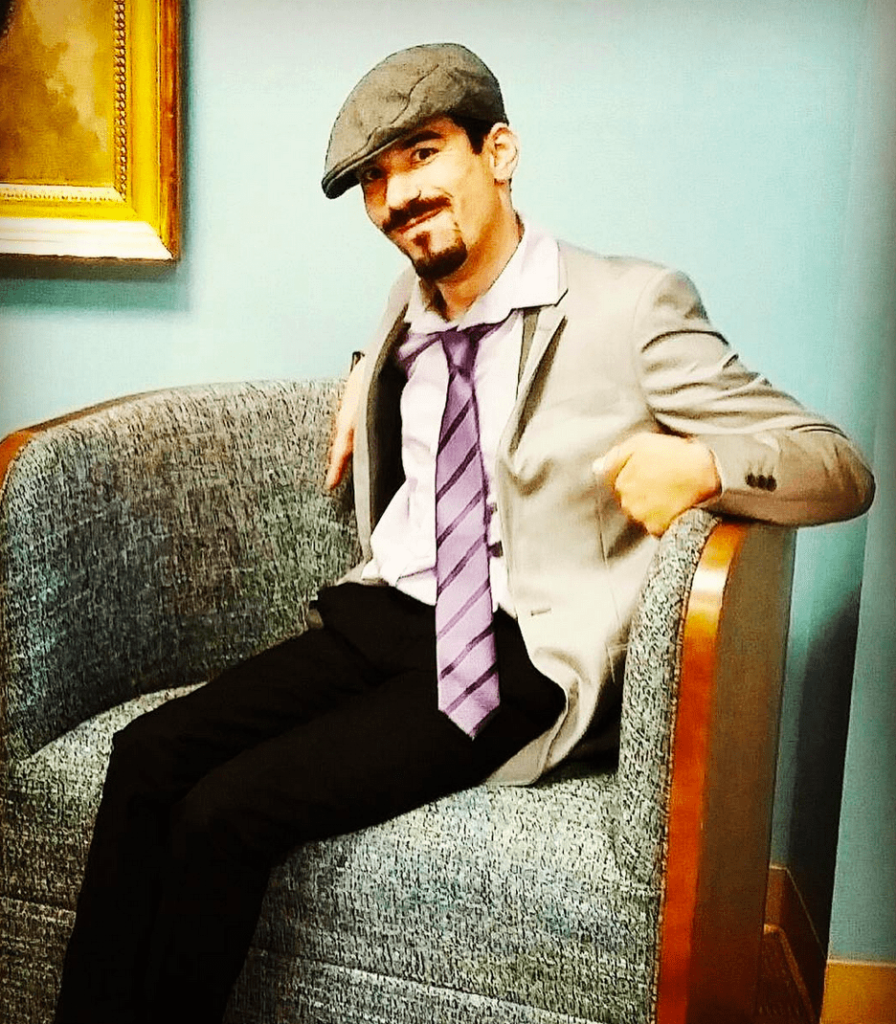 Alexander Freeman is an American documentary and narrative filmmaker with cerebral palsy dedicated to producing documentaries, feature films, and series that bring visibility to those otherwise ignored by society. He graduated from Emerson College, where he earned his Bachelor of Arts degree in Film Production with a concentration in Directing.
The Last Taboo was Freeman's first major documentary in 2013, though he's already garnered accolades from one of his later documentaries. Some of his awards include Best Documentary Feature at the Long Beach Indie International Film, Media and Music Festival and Best Director (Documentary Feature) at the Los Angeles Independent Film Festival Awards for his 2017 documentary, The Wounds We Cannot See, which is distributed by Indie Rights Movies. The Wounds We Cannot See is available now on Prime Video and other streaming platforms and is available for purchase on Alexander Street for educational purposes.
Other highlights of his career include directing Oscar-winner Chris Cooper. Freeman has also written scripts for three feature films in multiple genres focusing on morals, along with a pilot episode for a television series, all of which he hopes to get produced.
In the future, Freeman hopes to direct commercials for brands and get signed to Netflix, Hulu, Amazon Studios, Showtime, or HBO Max.
Freeman's production company, outcast-productions.com, always looks for potential investors to partner with. In the future, Freeman intends to grow its staff, secure financing for future projects, and purchase equipment to aid others in struggling communities and countries to tell their stories. You can reach Alexander on his social media profiles or connect with him in any of the ways listed below.
Stay informed on Freeman's latest works, interests, and upcoming projects by:
● Following him on Instagram at @realalexanderfreeman.
● Subscribing to his YouTube channel OUTCASTPRODUCTIONSCo.
● Subscribing to the YouTube channel REALWOMEN/REALSTORIES.
● Donating to Freeman's work via Venmo by using @Alexander-Freeman.
● Reaching out to him on outcast-productions.com about investment opportunities, advertising and brand sponsorships, and employment opportunities.