Many celebrities gathered to celebrate film and the accomplishments of actors at the glamorous, star-studded Cannes Film Festival. The festival takes place in France every May and allows actors, directors, and filmmakers to take pride in their work and achievements on the screen. This year, many celebrities took the time to understand their privilege and used their platforms to give back to communities in need. One community that the festival could not seem to ignore was the refugees in Ukraine.
The festival began with Ukrainian President Volodymyr Zelensk giving a speech via video, quoting actor Charlie Chaplin when he stated, "the hate of men will pass, and dictators die, and the power they took from the people will return to the people. And so long as men die, liberty will never perish." Small anti-war protests also sparked on the red carpet. But one event that caught celebrities' attention was a gala organized by Hollywood Domino, PCI Media Impact and Variety called "With Love For Peace".
With Love For Peace was a gala with purpose. Taking place in a stunning private Villa just outside Cannes, many celebrities attended to support the plight of the Ukrainian people. The event had music by The BeauTies band and DJ Harvey Amabobo that kept the gala lively all night. In addition to music and dancing, there was a live auction where most of the money was raised for refugees. The live auction was put together through a partnership by PCI Media Impact and USA for UNHCR. The auction included many fun donations that attendees could bid on, including a snowboard and ski goggles by Olympic gold medalist Shaun White.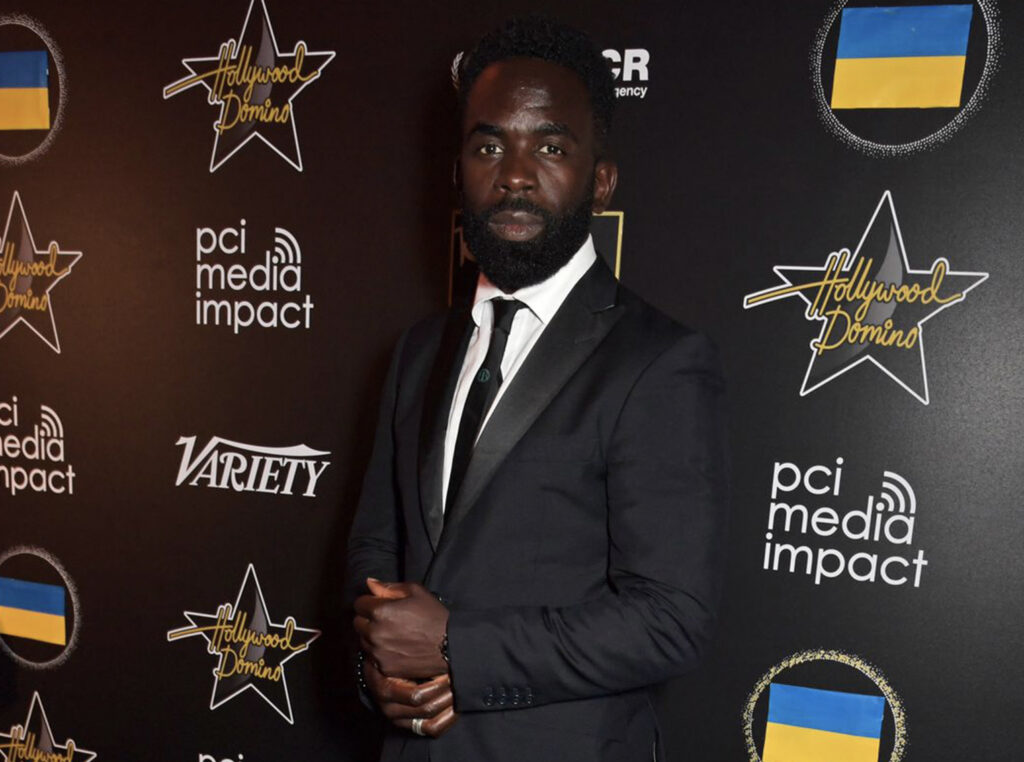 White was a host for the fundraiser along with his girlfriend Nina Dobrev (Actress, "Vampire Diaries"), who contributed to the donation as well. The custom-signed snowboard was sold for $30,000, but he added in the pair of goggles which ended up raising the cost to $40,000. Dobrev also upped the price by adding in a photograph of the two of them kissing on the cheek, ultimately leaving the items with the price of $45,000. The money raised will go toward Ukrainian refugees.
Gerry Pass, the CEO of Chrome Entertainment and Project Indie Hope auctioned a year membership to BLADE helicopter for $4500.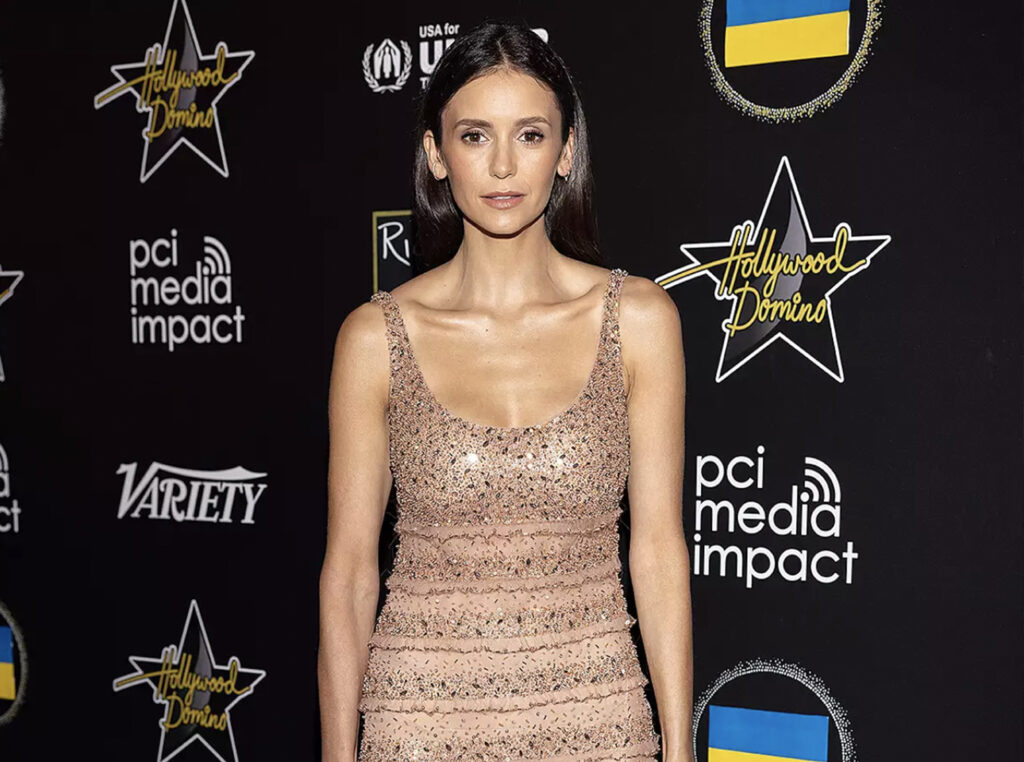 White and Dobrev were not the only notable celebrities in attendance. The star-studded guest list included Gilles Marini (Actor, "Sex and the City"), Max Ryan (Actor, "Sex and the City 2"), Jimmy Akingbola (Actor, "Bel-Air"), Enjy Kiwan (Egyptian Actress), Enjy Kiwan (Egyptian Actress), Kimberley Garner (British Personality), Tzef Montana (Non-Binary Actress "Dodo") Selina Ringel (Actress, "Single Mother By Choice"), Pritka Swarup (Model), Mairanna Fonseca (Model), Sophie Longford (Model), Samantha Lockwood (Actress, "Hawaii Five-0"), Alexis Ren (Model), Hofit Golan (Actress "Boche BaGesham"), Marianne Hewitt (Influencer), Luka Peroš (Actor "Money Heist"), Gary Dourdan (Actor, "Redemption Day"), Alba Amira (Actor, "American Night"), Chelsea Harris (Actress, Top Gun Maverick), Melanie Liburd (Actress, "Game of Thrones"), Darren Darnborough (CEO, WeAudition), Carrie Bernans (Actress, "Black Panther"), Richard Cambridge (Actor, "The IT Crowd"), Truong Tri Truc Diem (Vietnamese Supermodel), Christopher A'mmanuel (Actor, "Black Lightning), Erica Barry (Actress/Model/Author), Victoria Silvstedt (Swedish Model), and Lady Victoria Hervey (UK Personality).
The event was a joyous collaboration with many organizations that came together for a greater cause. Hollywood Domino is known for its fun board game that celebrities play at events to fundraise for nonprofits. By teaming up with PCI Media Impact, a story-driven advocacy group, and USA for UNHCR, a non-profit that supports refugees, the event was a successful mixture of fun and impactful fundraising.
The festival along with the gala, With Love For Peace, were both testaments to the power of storytelling. Actors, filmmakers, and nonprofits alike all see the value of stories in seeing our common humanity. Meesha Brown, President of PCI Media Impact, exclaimed that "In times of crisis, the stories we believe about others and ourselves influence the action we take. Right now we need stories that help us understand that refugees of Ukraine will need long-term support and that we are capable of creating the community of love that can provide. This campaign will bring those stories to audiences around the world".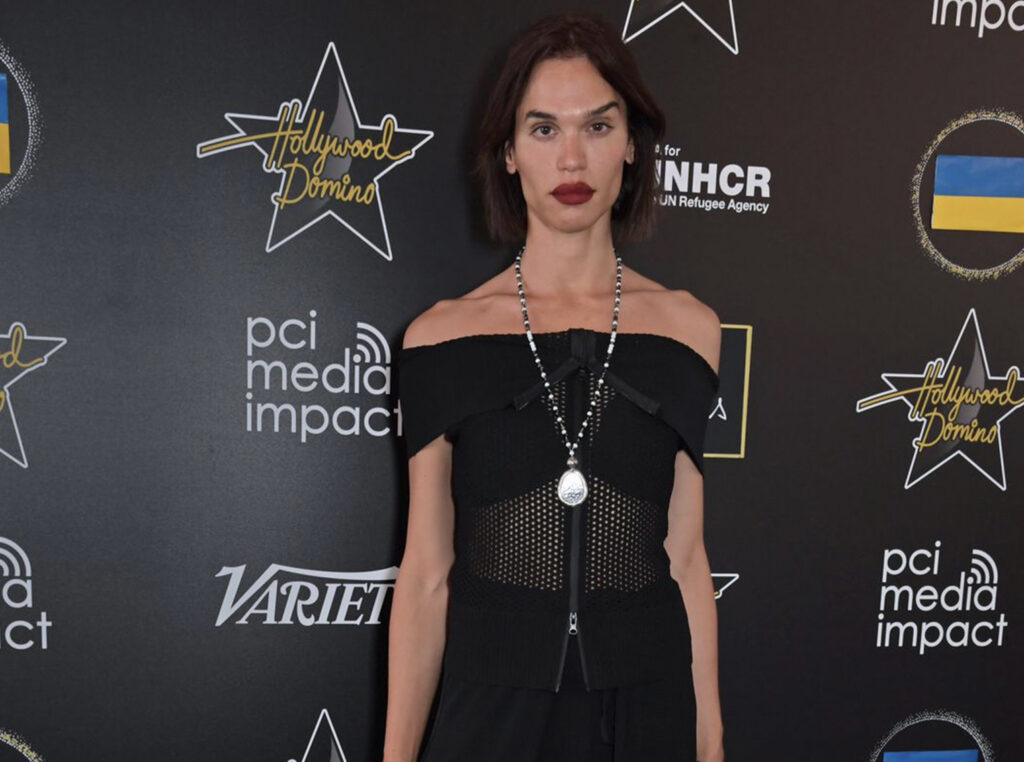 For more information on Hollywood Domino, visit their website at www.hollywooddomino.com
For more information on PCI Media Impact, visit their website at https://www.pcimedia.org
For more information on USA for UNHCR, visit their website at www.UNrefugees.org