Saban Films, the American production and distribution house founded by Haim Saban, have built up an impressive portfolio of action thrillers in recent memory. Their latest offering, Renegades, continues their tradition of producing and releasing mid-budget action films that harken back to the 80s and 90s. Renegades is directed by Daniel Zirilli and stars Danny Trejo, Lee Majors and Patty Kensit.
The plot is straightforward. A transnational criminal organization captures and murders a former Green Beret which prompts his friends to spring into action. In face of towering odds and unclear circumstances, these veteran SAS commandos begin an odyssey of death and destruction to avenge their friend, bringing down a notorious band of criminals in the process.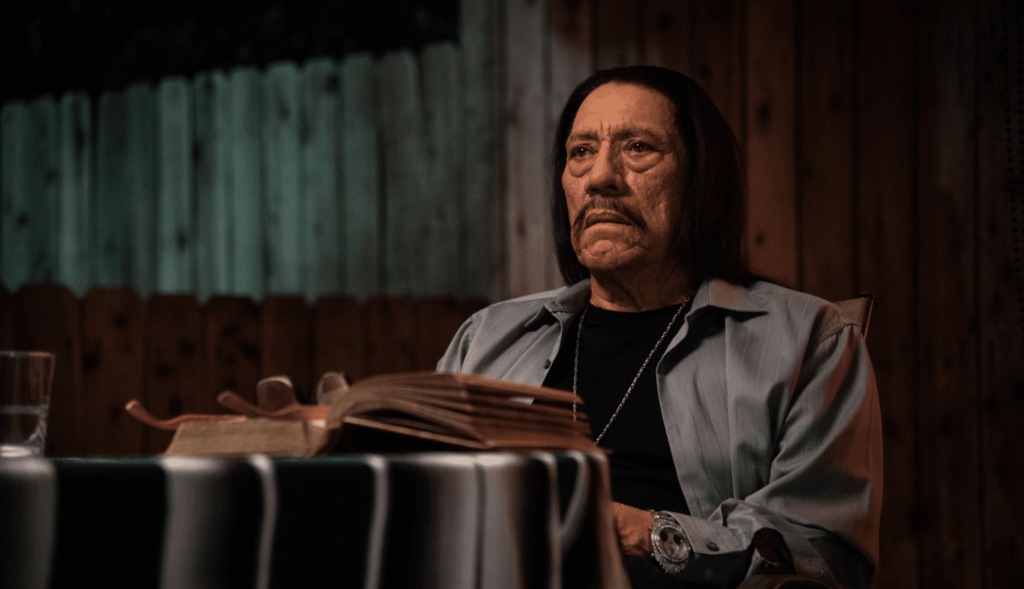 As an action film, Renegades harkens back to the 80s and 90s where no-nonsense heroes came together to dispense their own perspective of justice. Unabashedly inspired by these films, Renegade updates the action, stunts and suspense for the modern audience whilst keeping everything else the same. The result, therefore, is a film that can be appreciated by action genre aficionados and casual fans alike; a rollicking and violent adventure that is not afraid to embrace its true nature in the slightest.
The script and characterizations are straightforward, and the cast fills up their characters nicely, giving them distinct personalities that play out in the nuances of the story. Lee Major, as the murdered commander, brings his blistering persona to the story and being an icon of action cinema, proves his mettle in the limited screen time that he has. The protagonists, played by Ian Ogilvy, Billy Murray, and Paul Barber, bring an interesting dynamic to the table and it is their camaraderie that propels the story forward.

Louis Mandylor as the primary antagonist Goram proves to be a towering and dynamic threat and he puts the protagonist through a brutal grinder, only going down when all other odds are exhausted. Danny Trejo is always a joy to watch, and his character here contains all of the grit and dry humour that we have all come to expect from him. All in all, a significant chunk of the strength of this film lies in the cast and kudos to the makers for choosing actors who fit their roles really well.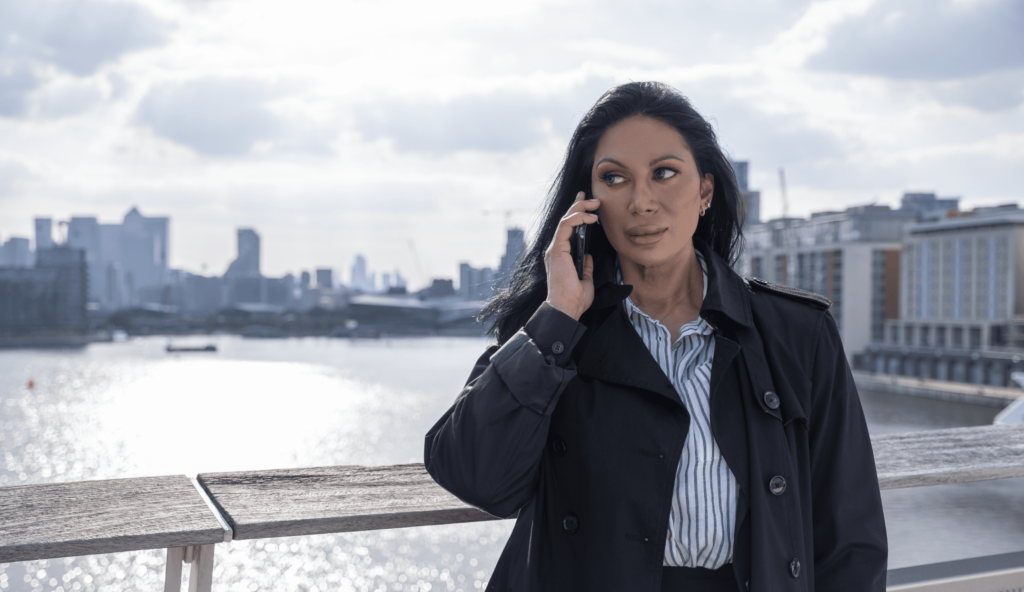 One of the best things about the film is how it develops, brings together and utilises its protagonists. From showcasing an unbreakable bond of comradery to thrusting its heroes into the most hopeless of situations, Renegade isn't afraid to push the narrative boundaries when it chooses to. The most surprising aspect of the film is that it makes its heroes realise that they are not young anymore and that their age has finally caught up with them. In face of these towering odds, the film makes its heroes choose whether to give up or face oblivion regardless of the odds. It is in these moments of character development that Renegades truly shines, managing to both impress and inspire.
Daniel Zirilli's direction is great as he frames the film as a revenge film rather than a generic action epic where the heroes shoot a bunch of bad guys and then go home. Zirilli is careful to keep the narrative momentum balanced; nowhere does the film feel it is stalling and nowhere does the film become hard to follow. The editing and narrative pacing are therefore fantastic, helping deliver a tense action bonanza that does not let up for even a second. Equally impressive are the technical aspects such as cinematography and sound mixing which give the film its distinctively gritty feel.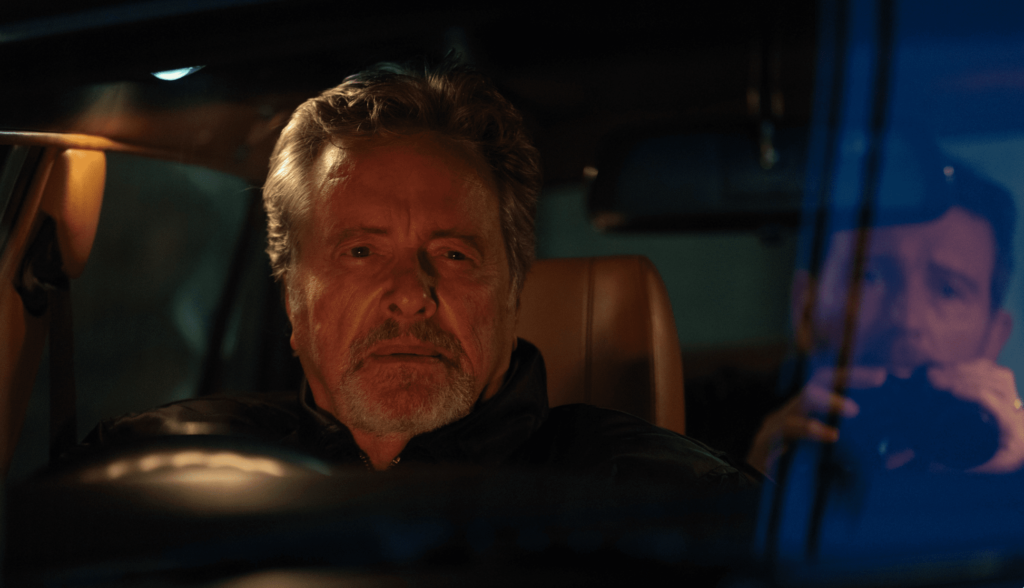 The main selling point of Renegades is its action which is both crazy and intense. There are countless scenes of torture, loud gunfights and hand to hand combat that will satiate all action movie fans while the story that connects it all is every bit as developed as the action scenes. This makes the film different from the mindless action dribble that has come out of Hollywood in recent memory. While all the blood and death does get a bit repetitive by the end, this is no complaint as the plot remains engaging through and through. The stunt work is well done and even though this is a mid-budget film, the action scenes are so well done that the film bursts out and soars out of its budgetary limitations.
Marked by high stakes, gory shootouts and spectacular explosions, Renegades is a highly engaging and spectacularly entertaining action film that succeeds in more ways than one. Zirilli has managed to make a film that has fantastic characters, a terrifying villain and enough one liners and violent deaths to put most other action films this year to shame. Perfect for a slow weekend to relax with your friends, Renegades is absolutely worth its price of admission.
WATCH THE TRAILER NOW!
ABOUT THE DIRECTOR
Daniel Zirilli founded Popart Film Factory at age 24 (after graduating from Pepperdine University in Malibu) and to date has directed and/or produced/written over 70 feature films and 250 music videos and documentaries, and has won many awards.
Zirilli directed back to back films in 2021/2022 which are in post now, "Renegades" gangster crime drama shot in London, the ensemble cast includes, Ian Ogilvy, Nick Moran, Patsy Kensit, Lee Majors, Tiny Lister, Louis Mandylor, Billy Murray and Paul Barber which will be released by Saban Films. "Pheonix" – a female driven revenge thriller lead by Natalie Eva Marie, Neal McDonough, and Randy Couture shot in Miami and Las Vegas. Daniel also wrote the story for and is producing "Best Man" with Luke Wilson, Nicky Whelan, Dolph Lundgren, and Scout Taylor-Compton.