Lightbeam.tv, the streaming platform powered by "branded video-on-demand" and dedicated to closing the empathy gap through inspiring stories, is proud to announce the release of Cielo, a powerful film project created in partnership with premier beverage brand YOLA Mezcal. Cielo (which means "heaven"), paints a powerful picture of Indigenous communities in the U.S.
The story is told through the lens of Odilia Romero, the founder of an organization that supports 30 different Indigenous communities of Los Angeles through translation as well as a connection to culture, food, and community. Cielo is directed by award-winning documentary and commercial filmmaker Catherine Yrisarri, whose work has been featured by National Geographic, Netflix, OWN, and the New York Times.
"This film is the start of a bigger conversation on Indigenous issues ignited by the power and possibility of the organization Cielo and through the lens of the indomitable Odilia Romero," said Yrisarri. "She offers a clear perspective on migration, language and visibility while helping us connect with our collective migrant narrative in the United States."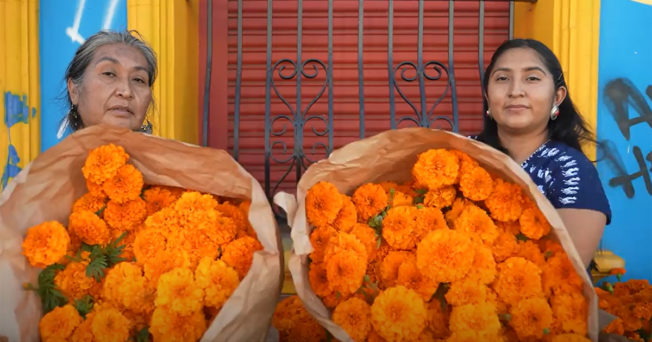 "YOLA's ethos lies in preserving traditional techniques of making mezcal and celebrating the incredible richness of Indigenous Oaxacan culture," said Gina Correll Aglietti, CEO, YOLA. "We were so moved by the work that Cielo is doing to preserve Indigenous communities residing in Los Angeles and the help they are providing so that these courageous people have the resources they need to survive and thrive here."
"Lightbeam's mission is to help our brand partners connect meaningfully with a global audience in a values-aligned economy where consumers prefer brands that stand for something," said Parker Williams, who founded Lightbeam along with Stephanie Sharis. "We are incredibly proud to partner with YOLA for this powerful Cielo project."
Watch Cielo on LightbeamTV's YouTube channel.