Founded by a group of creatives, New Creators was born out of an enthusiasm for creativity and a passion for discovering new inspirations and rising talented artists.
Online by design, New Creators is dedicated to bring people together and allow worldwide creators of any form of contents to take part of the competition.
Every two months, the jury – a panel of creative talents from around the globe – award the best creative works.
A new edition just came to an end. The jury watched all the films and here are the winners:
Best Narrative Feature
Joe Haladin: The Case of the Missing Sister
Best Narrative Short
11:11
Best Student Film
Da Capo – The Town of Music
Best Experimental Film
Expanded Coexistence
Best Animation Film
Thinking of You
Best Drama Film
North of the night
Best Thriller Film
MeleRosse (Red Apples)
Best Horror Film
CHEST
Best Sci-Fi Film
Tales from Eden: Prophet
Best Romance Film
Rory Home
Best Documentary Film
Ora
Best Music Video
Freaky
Best Director (Feature)
Chandler Balli – SECT
Best Director (Short)
C. Blake Evernden – Rationale

Best First Time Director
Dylan Grey Martin – Eddie.
Best Screenplay (Short)
Jennifer Preston – MILO
Best Actress
Greer Sinclair – L'Étranger
Best Supporting Actress
Aurelie Dufourg – North of the night
Best Actor
Brandon C. Thomas – Reggie and June
Best Supporting Actor
Tobyus Green – BabyGirl
Best Producer
Chris Dabney, LaToya & Eric Fowler, Isaac Bradley, Zeus Benitez – BabyGirl
Best Cinematography
Federico Galiazzo – 11:11
Best Editor
Jake Francis – MILO
Best Original Music
Jordan Paul Rousseau – THEYSUCK
Best Costume & Production Design
Joseann Tejeda and Demauni Sankey – HAIKU: The Story of a Wilting Trillium
Best Unproduced Script (Short)
Benjamin King – No Respect
Best Unproduced Script (Feature)
Robert Kouba – Hybrids
About the festival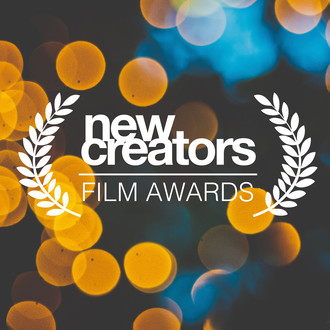 New Creators is an international bimonthly online competition which celebrates creativity and aims to highlight the creators of tomorrow. We are committed to supporting the creative community by bringing a curated environment for discovering and showcasing new film talents.