ON DIRECTING FILM – DAVID MAMET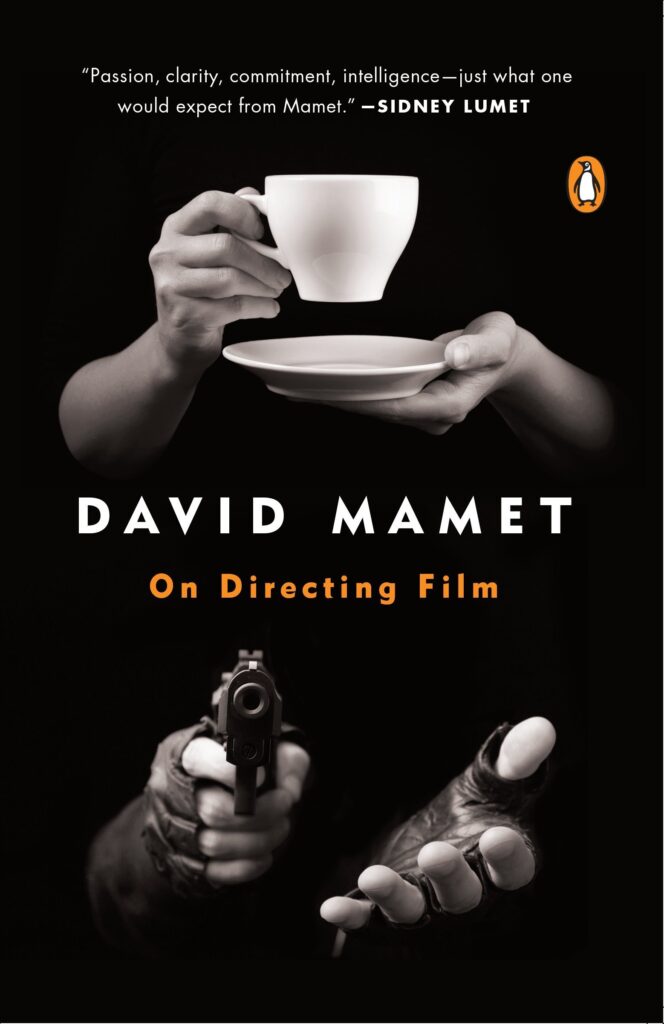 From his perspective as playwright, screenwriter and director, David Mamet provides insights into how a film comes to be. He looks at aspects of directing – from script to cutting room – to reveal the many tasks directors undertake in order to present a story that is understood by the audience.
IN THE BLINK OF AN EYE – WALTER MURCH
In the Blink of an Eye is celebrated film editor Walter Murch's vivid, multifaceted, thought — provoking essay on film editing. Starting with what might be the most basic editing question — Why do cuts work? — Murch treats the reader to a wonderful ride through the aesthetics and practical concerns of cutting film. Along the way, he offers his unique insights on such subjects as continuity and discontinuity in editing, dreaming, and reality; criteria for a good cut; the blink of the eye as an emotional cue; digital editing; and much more.
THE FILMMAKER'S HANDBOOK – STEVEN ASCHER with EDWARD PINCUS
Widely acknowledged as the "bible" of video and film production, The Filmmaker's Handbook is the authoritative guide to producing, directing, shooting, editing and distributing your video or film.
Whether you aspire to be a great filmmaker yourself or are looking for movie gifts, this comprehensive guide to filmmaking is the first step in turning a hobby into a career.
REBEL WITHOUT A CREW – ROBERT RODRIGUEZ
Famed independent screenwriter and director Robert Rodriguez (Sin City, Once Upon a Time in Mexico, Spy Kids, Machete) discloses all the unique strategies and original techniques he used to make his remarkable debut film El Mariachi on a shoestring budget.
This is both one man's remarkable story and an essential guide for anyone who has a celluloid story to tell and the dreams and determination to see it through. Part production diary, part how-to manual, Rodriguez unveils how he was able to make his influential first film on only a $7,000 budget.
MAKING MOVIES – SIDNEY LUMET
For in this book, Sidney Lumet, one of our most consistently acclaimed directors, gives us both a professional memoir and a definitive guide to the art, craft, and business of the motion picture. Drawing on forty years of experience on movies that range from Long Day's Journey into Night to Network and The Verdict—and with such stars as Katharine Hepburn, Paul Newman, Marlon Brando, and Al Pacino—Lumet explains how painstaking labor and inspired split-second decisions can result in two hours of screen magic.
WHO THE DEVIL MADE IT – PETER BOGDANOVICH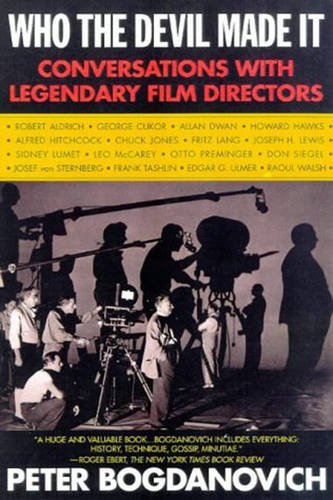 This is a fascinating chronical of Hollywood and the grand art of making movies, Peter Bogdanovich interviews sixteen legendary directors of the first hundred years of film. Robert Aldrich, George Cukor, Allan Dwan, Howard Hawks, Alfred Hitchcock, Chuch Jones, Fritz Lang, Joseph H. Lewis, Sidney Lumet, Leo McCarey, Otto Preminger, Don Siegel, Josef Von Sternberg, Frank Tashlin, Edgar G. Ulmer, Raoul Walsh.
THE COMPLETE FILM PRODUCTION HANDBOOK – Eve Light Honthaner
This book is for working film/TV professionals and students alike. If you're a line producer, production manager, production supervisor, assistant director or production coordinator–the book has everything you'll need (including all the forms, contracts, releases and checklists) to set up and run a production–from finding a production office to turning over delivery elements. Even if you know what you're doing, you will be thrilled to find everything you need in one place. If you're not already working in film production, but think you'd like to be, read the book — and then decide. If you choose to pursue this career path, you'll know what to expect, you'll be prepared, and you'll be ten steps ahead of everyone else just starting out.
FILMMAKING FOR DUMMIES – BRYAN MICHAEL STOLLER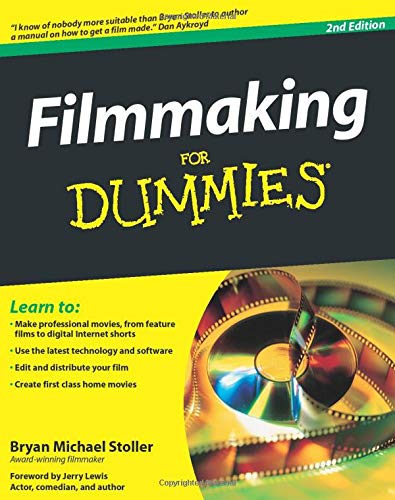 With all the recent advancements in filmmaking technology, morepeople than ever are trying their hand at filmmaking. Keeping upwith the newest information in this booming field, this updatededition of Filmmaking For Dummies features up–to–the–minutecoverage of the latest and greatest hardware, software,accessories, and trends. It demystifiesthe nuts–and–bolts of filmmaking, from developing a project andsecuring financing to hiring a cast and crew, editing, and getting distribution.
FILM DIRECTING SHOT BY SHOT – STEVEN D. KATZ
A complete catalogue of motion picture techniques for filmmakers. It concentrates on the 'storytelling' school of filmmaking, utilizing the work of the great stylists who established the versatile vocabulary of technique that has dominated the movies
since 1915. This graphic approach includes comparisons of style by interpreting a 'model script', created for the book, in storyboard form.
THE FILMMAKER'S EYE – GUSTAVO MERCADO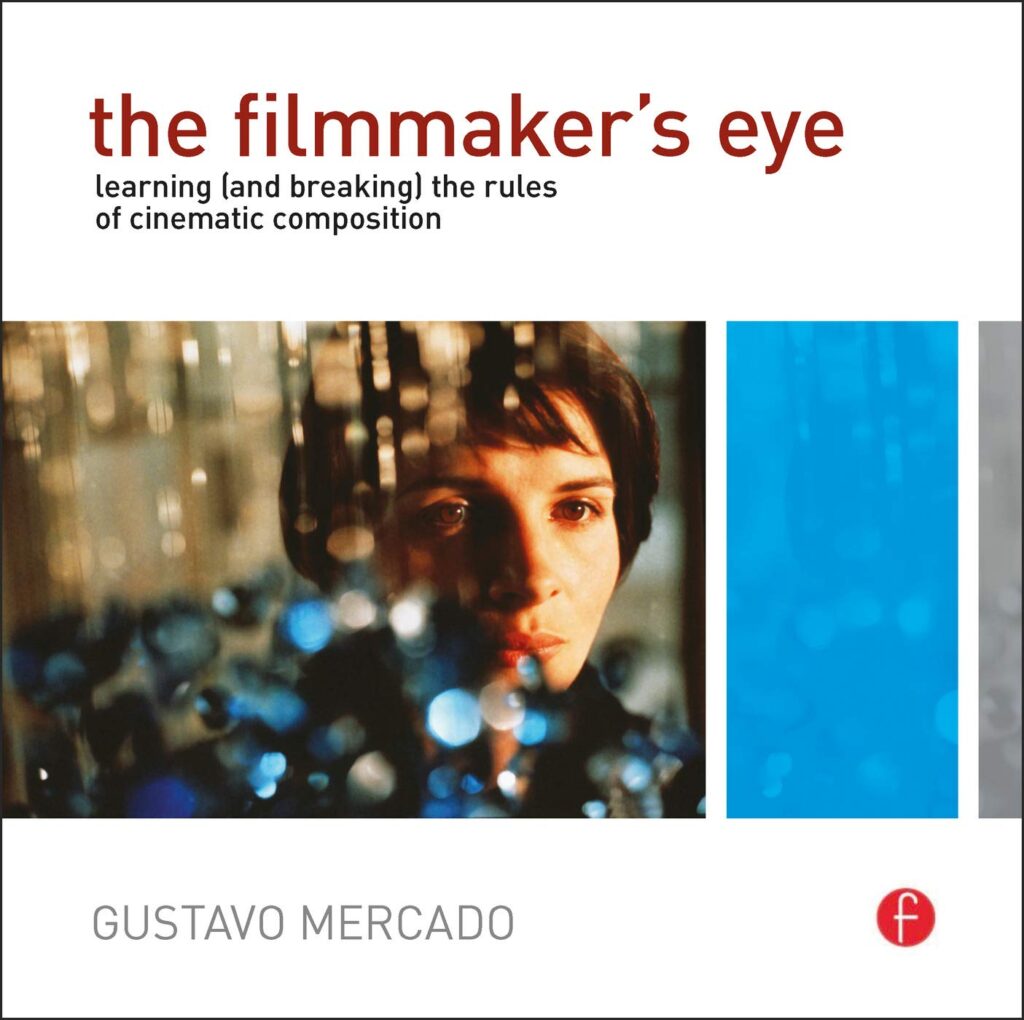 This is the only book that combines conceptual and practical instruction on creating polished and eloquent images for film and video with the technical know-how to achieve them.
Loaded with hundreds of full-color examples, The Filmmaker's Eye is a focused, easy-to-reference guide that shows you how to become a strong visual storyteller through smart, effective choices for your shots. This book has struck a chord worldwide and is being translated into several languages.