Filmmaker, comedian and editor Maximillian Aguiar has had a wild run since stepping into this industry a while back. Starting his career with short skits and videos, Aguiar directed the feature 'The Doors Between Us' in 2019. Met with critical scorn, Aguiar would go on to make another feature 'Veneer' before developing his latest feature 'Hairy'.
'Hairy' is an interesting beast; a black and white stoner dramedy that stars Logan Diemert as the protagonist Tyler. Tyler is a chubby young man, a 29 year old looking to have a good time. When a girl makes fun of him on a date, Tyler finds himself reevaluating his life and ends up taking a drastic decision; shaving his head. Feeling himself to be born anew, Tyler hits a reset on how he approaches his mortal existence. As he meets friends and strangers over the course of the coming week; Tyler will get high, consume a lot of alcohol and may even be lucky enough to find what he covets deeply; love.
The best thing about the film is that it has an intoxicating feel of positive energy, one that is hard to find today. There is a carefree aspect to the nature of the whole story as characters watch life go by and learn to accept it with all of its joy and pain. Furthermore, one of the best decisions made by Diemert in regards to the film is the selection of its cast. Each character is lively in his or her own way, is perfectly casted and brings a unique set of characteristics to the film that is brimming with so many memorable characters.

From eccentric and giddy friends to laid back strangers, the film has it all; each character gets their moment to shine. Logan Diemert as Tyler is obviously the centre of the entire story but kudos to Amanda Graeff and Sabato Imperiale for stealing every scene they are in. This fantastic cast elevates the story and gives depth to the script, hitting it out of the park in every respect.
The film also hits it out of the park in other aspects, one of which is its choice of music. There are several memorable songs in the film and some of them such as 'Hands Up' by Hey Judy and 'Autumn' by Kevin Graham leave their mark on the viewer. Therefore, it can be said that the musical choices for the film are fantastic and add a layer of authenticity to the overarching narrative. The music not only melds well with both the story and the visuals but also imbues the exact positive vibes that the story is trying to convey as well.

In addition, the direction is great as well and Aguiar ensures that all aspects of the production work seamlessly with each other. Furthermore, some aspects of the cinematography might have improved but overall, the film frames the story of Tyler well, conveying the awkwardness and the laid back attitude of the characters with a fair amount of flamboyance and visual flair.
Come to think of it, the best comparison of the tone and vibes of this film can be made to the Seth Rogan and Bill Hader comedy 'Superbad'. With narrative aspects of doing drugs, alcoholism and engaging in wild shenanigans common to both films, Hairy is a welcome addition to the stoner comedy genre which has sort of gone on the back burner in recent memory. Not only does the film pay homage to its spiritual predecessors in several unique ways, it elevates the genre it alludes to to a new level, hopefully inspiring a new wave of filmmakers to dive into this particular sub-genre in the future.
Comedic in its tone, positive in its messaging and brimming with a sense of friendship that is hard to find in recent times, 'Hairy' is the kind of film that is best suited for winding down after a hectic day. The characters are hard to resist, their shenanigans are great to watch and the comedic subtext pretty much nails it in every respect. Aguiar has made a great film which fires on all cylinders without compromising the artistic integrity of his vision. We give this feature a total of four and a half stars out of five.
WATCH THE TRAILER
ABOUT THE FILM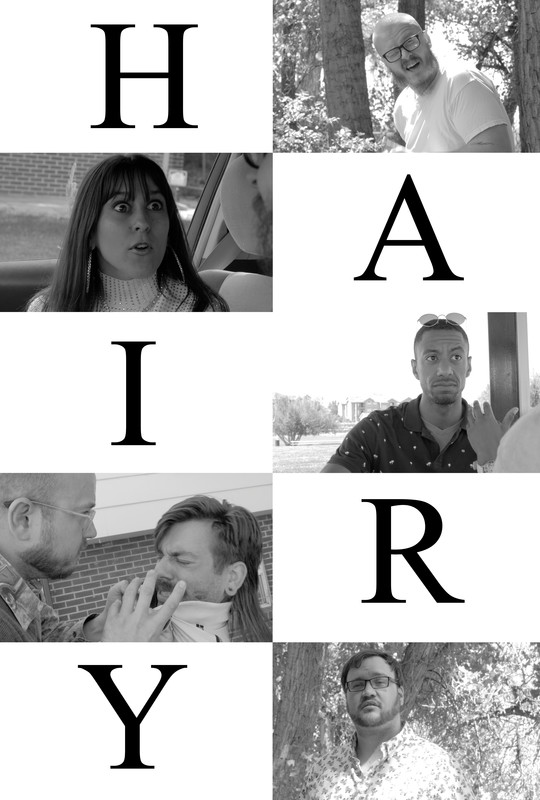 After another disappointing first date 29 year old Tyler is confronted with the terrifying possibility that his life might be in his control. With the help of some friends (old and new) he sets out to make a change and become more than just hairy.