Sophie Changhui Shi is from Harbin, the capital of China's northern province. She is naturally studious and enjoys multiple hobbies such as yoga, cooking, and playing the ukulele. She majored in English at Hong Kong Polytechnic University, but always had a love for the arts.
Similar to many of us, Shi's interests were subconsciously established at a young age. By going to the cinemas as a child, she saw the power and influence films had on audiences.
"I have had this dream of telling strong girls' stories through film," she shares, and by age 13, Shi knew it was the right path for her.
Her passion for film, television and storytelling propelled her to follow her dreams by moving to Los Angeles, California. After graduating from undergrad in China, Shi furthered her education through the MFA Producers Program at UCLA. There, she studied film production where some of her short films were featured on Dailybruin.com. Early on in her career, Shi's hard work and dedication led her to be one of the recipients of the Edna and Yu-Shan Han Endowed Award.
"Before coming to UCLA, I had always thought that only producing big-budget sci-fi, action, franchise films that make tons of money, or artsy independent films that earn lots of awards, was cool. During these two years, I've realized that before box office and awards come passion… I am drawn to coming-of-age stories, romance/romantic comedies, magic realism, and family dramas. Any story that deals with the theme of unconditional love immediately captures my eyes and heart. I am also very interested in scripts based on true stories/events."
Upon arriving in Los Angeles, Shi did not know one person or anything about the inside of the film industry. Through various opportunities along the way, she gained the necessary knowledge and growth, taking every opportunity she could get, which allowed her experience to flourish into a professional career. For Shi, success means leaving a legacy behind through the work she has created.
Shi believes it is important to have scripts based around immigration and the representation of Asians in multiple genres, specifically romance and coming-of-age stories on television shows and movies in America. Recently, more Asian American directors are finding their voices and being recognized for their work. Films like The Farewell have gained recognition across communities for showcasing Chinese culture and multicultural family dynamics.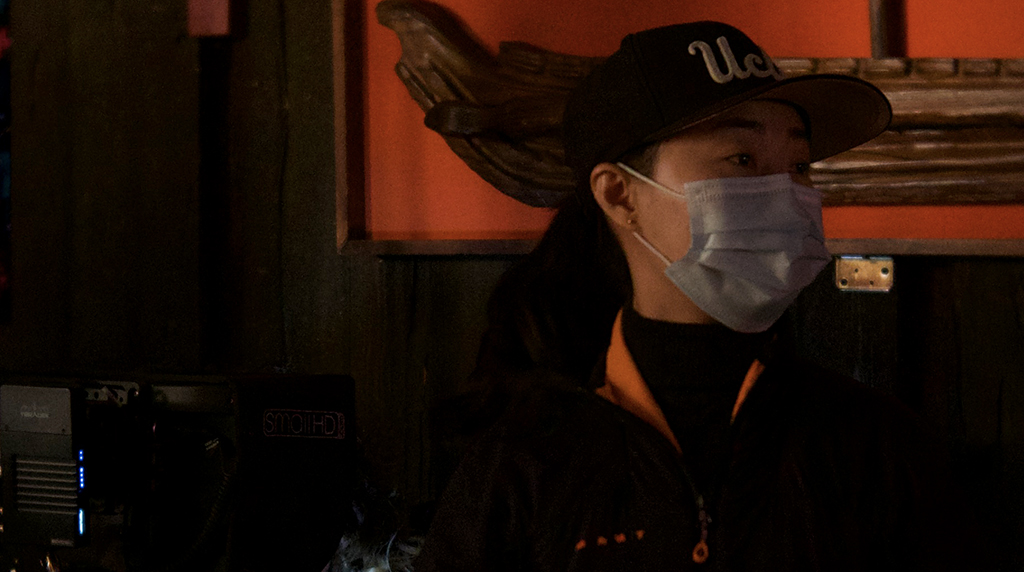 Being a part of the film industry as both a woman and an Asian American, Shi hopes to pave the way for others by creating a space where inclusion and equality are accepted in an industry that is mainly run by men. A foreigner in America, she wants to one day be a part of international films, overseeing the development process, as well as continue working on personal projects and completing more short films to inspire the next generation of girls.
Never Say Cry and How To Cure Insomnia are two short films that Shi produced, and are nearly finished at the moment.
Shi's slow and steady journey has allowed her to not only learn and develop skills as a young professional in the film industry, but also transform into a person and find originality. She is always looking for new ways to grow.
Over the next few years, Sophie Changhui Shi wants to concentrate on her craft as a writer and producer. Another one of her goals is to revisit classic literature and to focus primarily on feminism, as it will bring a new perspective to her writing style. In the future, she sees herself combining work from both China and the US, becoming a producer in both countries.