Founded by a group of creatives, New Creators was born out of an enthusiasm for creativity and a passion for discovering new inspirations and rising talented artists.
Online by design, New Creators is dedicated to bring people together and allow worldwide creators of any form of contents to take part of the competition.

Every two months, the jury – a panel of creative talents from around the globe – award the best creative works.
A new edition just came to an end. The jury watched all the films and here are the winners of the September edition:
Best Narrative Feature
Sake Of The Song
Best Narrative Short
The Speed of Sound
Best Student Film
Till Eye Die
Best Experimental Film
Mania
Best Animation Film
The Death of Captain Crackers
Best Drama Film
WHY? You can be the next one!
Best Comedy Film
Ain't We Got Fun?!
Best Horror Film
Mindful Meditation
Best Sci-Fi Film
bloom
Best Documentary Film
SHE
Best Music Video
Where tears, perhaps
Best Director (Short)
Hannah Walti – Panic!

Best First Time Director
Koloreto Cukali – Richter
Best Screenplay (Short)
Brian Power – Angels 'n' The Outcast
Best Actress
Michelle Lynn – An Ever After Drama
Best Supporting Actress
Christie Maturo – Not Nothing
Best Actor
Besmir Bitraku – Richter
Best Supporting Actor
Jason Sun – Nest
Best Producer
Good, Grief – Emmanuel OverTyme Simms
Best Cinematography
Mica Komagata – No bad news today
Best Editor
Ommar Gutierrez – Your Lucky Day
Best Original Music
Stephanie Quayle & Alex Kline & Jackie Lee McLean – SHE
Best Unproduced Script (Short)
Victoria Hirakawa-Lee Castro – OVERWORKD
Best Unproduced Script (Feature)
Nestor Villalobos – The Ice KingActiver
About the festival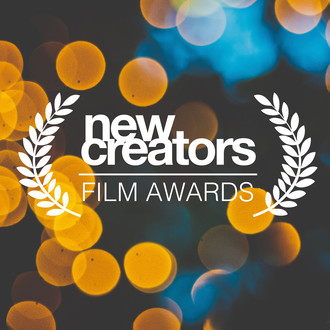 New Creators is an international bimonthly online competition which celebrates creativity and aims to highlight the creators of tomorrow. We are committed to supporting the creative community by bringing a curated environment for discovering and showcasing new film talents.

Instagram: @newcreatorsfilmawards
Website: newcreatorsfilmaward.com