Fathom Events, Universal Pictures and The Jim Henson Company are excited to announce that "The Dark Crystal" is returning to the big screen in celebration of its 40th Anniversary. The movie is a masterful, live-action fantasy starring some of the most imaginative creatures ever put on film.
Tickets for "The Dark Crystal" are on sale now at www.fathomevents.com or at participating theater box offices. For a complete list of theater locations visit the Fathom Events website (theaters are subject to change).
Fathom's special anniversary event will feature a brand-new introduction from Lisa Henson, CEO of The Jim Henson Company. She will reflect on the making of this groundbreaking film and its dedicated fandom, as well as the legacy of her father, Jim Henson.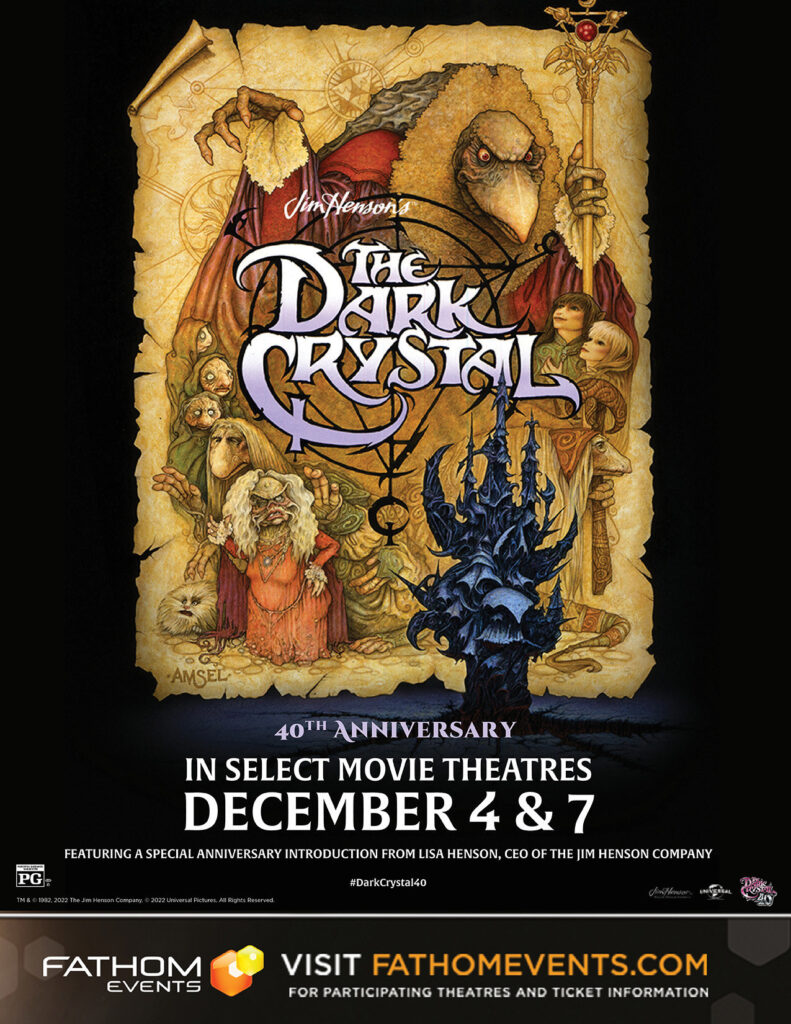 Another world, another time… in the age of Wonder. From genius filmmaker Jim Henson comes "The Dark Crystal." Many years ago, the mysterious Crystal was cracked and an age of chaos began, led by the evil race of Skeksis who rule over the land of Thra. Meanwhile, raised in solitude by a gentle race of creatures called the Mystics, the Gelfling orphan Jen is sent on a quest to find the missing shard that will heal the Dark Crystal and restore balance to the universe.