Written and directed by Terry Spears, Jovi & Lou is a 2023 feature length drama that stars Rhys Gillett, Corrinne Mica and Allan Wayne Anderson.
The plot goes as follows. Joey is horrified to find that his wife Mary has sunk into a coma following a devastating car crash. In his desperation, Joey strikes a bargain with the sinister Lou to save her. Little does he know that Lou is something else entirely and Joey's quest for her salvation will force him into a moral conundrum. Faced with an impossible choice, Joey will realize a sinister truth, one that will shatter his entire reality.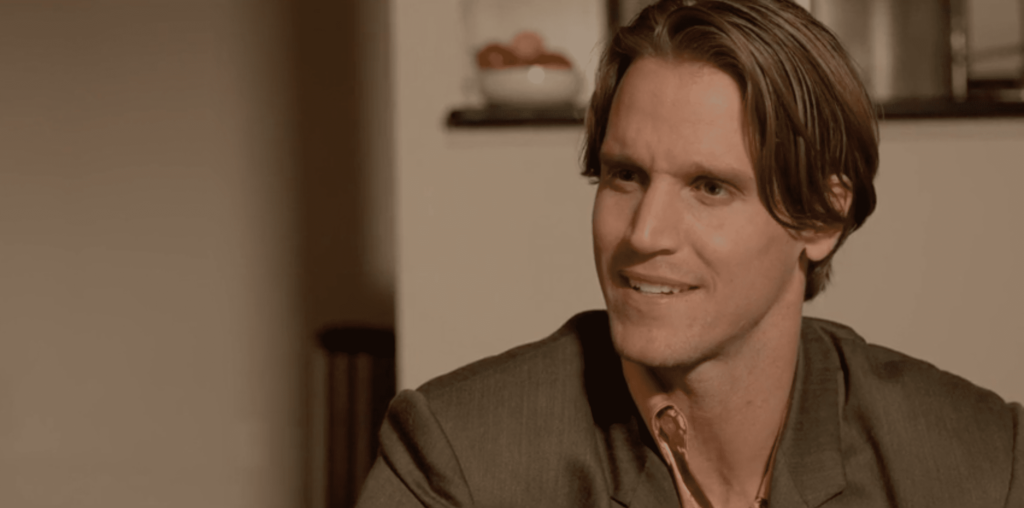 Jovi & Lou is a potent film and the first thing we notice is the acting which is fantastic across the board. From Rhys Gillett who plays Joey to Trevor Van Uden who plays Lou, the film is filled to the brim with quirky characters. Each actor brings his A-game to the table. Standouts are Rhys Gillett, Corrinne Mica and Allan Wayne Anderson. Rhys Gillett is charming and likable as the normal human protagonist while Allan Wayne Anderson holds his own as Reverend Cain. Equally impressive is Trevor Van Uden as one of the villains. Trevor brings a type of aura to the table that elevates the entire story. With each actor playing wildly different characters, Spears utilizes the premise to mesh these characters together in a way that feels organic.
Since the script is so subversive and nuanced, it is the actors' jobs to bring out this hidden wit onto the screen. Not to worry as everyone involved understood the assignment well and they give performances exactly how the script requires. Equally impressive is the writing by Spears here. Terry Spears has done a fantastic job in this regard as he takes an unconventional idea and just runs with it to places, we seldom think of. Contrivances and logical fallacies in the plot are brushed aside as once we enter the realm of fantasy, anything is possible.
From a technical viewpoint, this 76-minute film is as good as they come. Speaking of cinematography, the visuals not only perfectly encapsulate the struggle of our protagonist but also the moral conundrum at the centre of the story. Mixing it up with unconventional visuals such as POV shots and closeups, Spears puts the audience in the driving seat of the story. Using the various sprawling shades of sunlight to illuminate the characters and the sets in creative ways, the film cleverly uses the visual medium to complement its narrative.
Featuring vibrant visuals that really pop out and a music score that goes hard, the film does not let its low budget get in the way. The editing is on point and even though the film is barely an hour plus, it feels quicker. This is even more impressive since a significant amount of story has been covered and the plot is fairly intricate. This brings us to the narrative momentum which frequently falters when dealing with films that have such dry subject matters. The amount of wit combines with the sheer mental gymnastics at display makes it certain that the audience remains entertained and does not feel bored, even for a second.
Speaking of the direction, it is both earnest and impressive. Writers who direct their own films have a special connection to the source material since they are the ones who wrote it and know it inside out. Therefore, it is easy for them to transform their screenplay into a feature. This creative advantage is lost when a different individuals write and direct as some aspects of the story are certain to be lost in translation. This, I feel, is exactly why Spears chose to direct his script as well; there was nobody better to direct the script than Spears himself. Spears takes the gargantuan task head on and delivers a film that is exactly what the script deems necessary.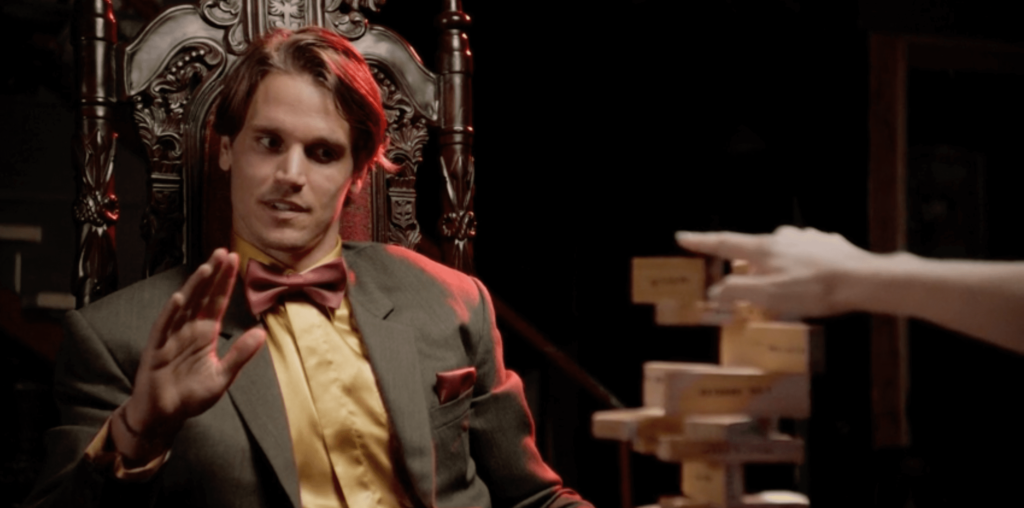 Therefore, to summarise, Jovi & Lou is an entertaining comedy drama that takes a what-if situation and runs with it to unexpected places. Spears takes the outlandish premise head on and makes a full-blown comedy out of it, one that is both subtle and overt in its wit. The performances are earnest, and the direction sublime, and it all combines together into a film that is unexpected in both its ideas and execution.
WATCH THE TRAILER NOW!