Vision Films Inc. ("Vision") announces the digital release of the inspirational, family equestrian film If I Could Ride on April 4, 2023 in a deal with global film sales company MPX Films. Based on the book of the same name by Donald Miller, the full-length feature was directed and produced by Shawn Welling, Welling Films, and written and produced by Miller. It will be available on transactional video on demand, cable, and streaming platforms, across the US and Canada. Welling also produced the films The Great American Action Hero, Mission From Outerspace, and the popular short, If I Could Talk. Set and filmed entirely on location in Vermont and New Hampshire, the film strives to demonstrate various iterations of unconditional love and themes including friendship, honesty, coming-of-age independence and perseverance that remind us all that setbacks, tragedies, and even bullying can all be part of life`s journey. And of course, there are beautiful horses!
Synopsis: A young girl dreams of a life riding horses but can't because of a disability. When Bridget, the reigning equestrian champion is injured, the two girls come together to learn the importance of following your dreams and never giving up. A family movie to be enjoyed by all ages.
The film stars Eva Igo (The Last Astronaut, World of Dance finalist), Alexis Arnold (Sanitatum), Tom Vera (The Shipment, Walker), stage and screen actors Michael Coppola and Ursula Minich-Boutwell, Rhyleigh Russell (Prey 2: Predator's Obsession), and Hawk Meisenbach.
Lise Romanoff, CEO and Managing Director of Vision Films says, "This is a beautiful and emotional family-friendly film that can be enjoyed by all generations. It shares important lessons about friendship and perseverance, invaluable for us all!"
Writer/Producer Don Miller shares, "My hope is that this movie might inspire someone to find the strength and courage to face their own unique struggle and never give up. A family story for all ages with an ending that exemplifies life's lessons."
Director Shawn Welling adds, "The story of this film, by Don Miller, I felt from the start was something I was going to be deeply proud to be a part of. Every moment of the project was as special on set as it is to witness the film come to life on the big screen. Nature blessed us every day with a perfect backdrop and the actors blew us away. This wholesome story is never stagnant, always moving, speeding to a perfect end."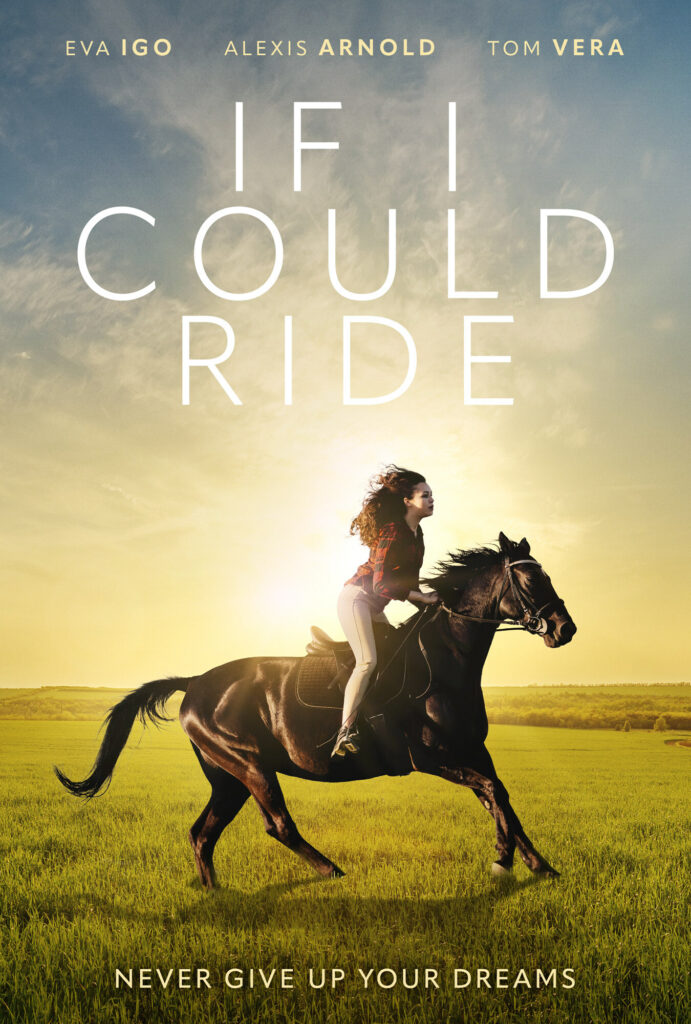 If I Could Ride will be available on major streaming and cable platforms across the US and Canada on April 4, 2023.
This film has won over 60 festival awards worldwide in all categories including acting, directing, screenplay, cinematography, and more. Visit www.ificouldride.com for more info.