The New York Shorts International Film Festival has been the platform that propelled the professional careers of some of the most outstanding international artists in the film industry, including several Academy Award winners. This represents, for its participants, new opportunities to connect to increasingly significant projects; and at the same time, the demand to maintain and surpass their artistic pursuit, conceptual deepening, technical perfection, and personal growth.
"Working with Sarah, with her great talent and enthusiasm, and with some of the most outstanding emerging figures in the film industry, has been an incredible experience," says this Colombian
Before starting the production, the director managed to submit a proposal to an ARRI program, which awarded her a $5,000 prize to use equipment from this rental house. With this, they were able to use an Arri Alexa Mini professional film camera, with ATLAS Orion anamorphic lenses. This played a significant part in the visual style of this short film, creating a suspenseful effect with an innocent touch.
"My cinematographic approach was to make the viewer feel the infiniteness of that crowded, vast, and unfathomable space of lights and shadows—the forest—that is a metaphor for their emotions. Hence the choice of anamorphic lenses: they prove to be the perfect technical resource to convey the expansiveness that the story seeks. They also help to demonstrate the innocence and pain of these two young people, who have just lost a very important person in their lives, without any of the adults seeming to be interested at all in knowing the truth of the circumstances of their death, which are further hinted at as obscure in the short film."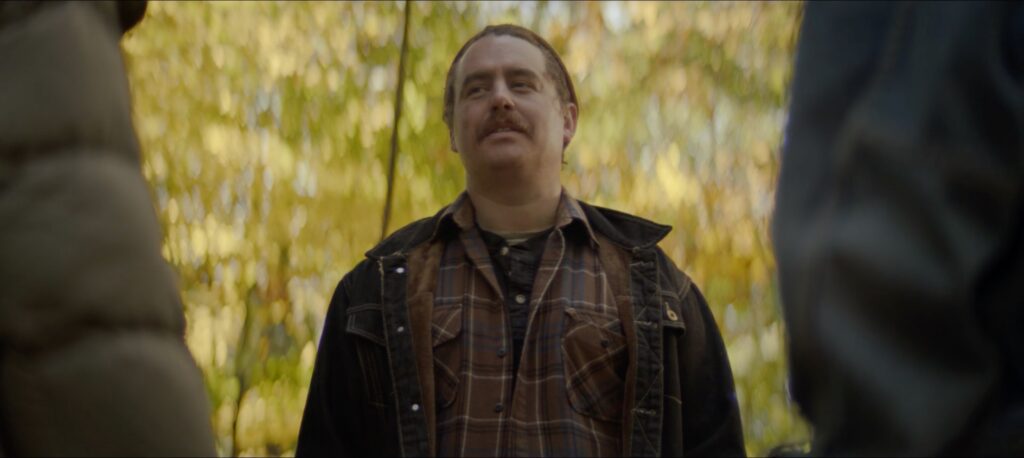 "We sought a visual development that manages to express the emotions of the main character, who, based on her conviction of what has happened, also feels in danger, with a very real fear of a potential attack in the forest."
"We see this environment through their eyes, and it is their observations about the world around them that teach us the most about the characters in their lives, constructing them from very small details. Alongside director Simpson, we set out to create and communicate the world existing in the minds and imagination of these two brave young people, who face a tragedy and turn it into something special, different."
And now what?
After the pride of having the distinction of two of her recent works to be part of the most select showcase of young cinema in New York, there is no doubt that new horizons are opening for Isabella Granada. Many new doors are opening that need to be carefully evaluated to make momentous decisions.
It is Isabella Granada herself who responds to us, with her smile and her charm, trying to show us the paths on which she wants to continue her career:
"Now I want to focus on directing. Directing new projects in two paths that I feel resonate with myself the most today: on one hand, cinematographic and commercial productions related to art and fashion; and on the other, purely experimental projects, artistic expressions focused on their own beauty and aesthetics, rather than their narrative capacity.
"I recognize that I have many elements in my artistic sensitivity that align with fashion, beauty, culture, and artistic experimentation. That's why I want to delve into what I call 'audiovisual poetry.' That is, aesthetic exploration through images and music: a more experimental and perhaps more challenging proposal, but richer and more exciting in its creation and results."