Founded by a group of creatives, New Creators was born out of an enthusiasm for creativity and a passion for discovering new inspirations and rising talented artists.
Online by design, New Creators is dedicated to bring people together and allow worldwide creators of any form of contents to take part of the competition.
Every two months, the jury – a panel of creative talents from around the globe – award the best creative works.
The jury at New Creators Film Awards has voted and the nominees are…
---
Best Narrative Feature
Emily or Oscar?
Into The Valli
Full Circle
Myra
Joan And The Voices
Inner Front
Best Narrative Short
LYNX
My daughter
VIA[DOLO]
BINGO BITCH
The Masterpiece
Vancouver
Best Student Film
The Jungle Tale – "An Ordinary Life Until…" (Pilot Animation)
Peaches
The Flamingo
Best Experimental Film
Daisy
High Altitude Love
I Can Only Sabotage My Self Sabotage
Best Animation Film
Souvenirs
Mittzburg: The Tragedy of the Metropolis
LAST CIGARETTE
Best Drama Film
Here Is Where the Monsters Live
Before
Path
Best Comedy Film
The Clark and Bourne Holiday Special
Pit Stop
Riddle in the Sand
Best Thriller Film
Double Zero
Black Collar
Masquerade
Best Horror Film
The Devil's Daughter: A Harley Quinn Story
Reverse the Punishment
Un-Mirrored
Best Sci-Fi Film
Alterify
Last and First Woman
Shaman's Call
Best Documentary Film
BEYLE: The Artist and Her Legacy
Back To The Source
Down The Road
Best Music Video
Ancient Lover By Banjii & Mayuri (Official Music Video)
A World Away (Remix)
Calling for your love – The final
Best Director (Feature)
Pat Bradley – Into The Valli
Chris M. Allport – Emily Or Oscar?
Noel Brady – Full Circle
Best Director (Short)
Paul Myzia – The Masterpiece
Julien Henry – Lynx
Daniel Keeble – Via[dolo]
Best First Time Director
Daniel Laguna Jr. – Cross-Faced
Ralph B. Peña – Vancouver
Vicky Zhuang Yi-Yin – Separation
Best Screenplay (Short)
Marly Bispo – The Street of Courage
Chance Fuerstinger – Here Is Where the Monsters Live
Gina Omilon – Before
Best Actress
Jamie Ragusa – Double Zero
Gina Omilon – Before
Alivea Disney – Masquerade
Best Actor
Wouter Hendrickx – LYNX
Julien Briau – My daughter
Chance Fuerstinger – Here Is Where the Monsters Live
Best Cinematography
Adnan Siddique – Last and First Woman
Kody Newton – Here Is Where the Monsters Live
Andrew Smith – The Masterpiece
Best Editor
Noel Brady – Full Circle
JG Murphy – Before
Joe DeBlasio – Just Go
Best Sound Design
Olivier Philippart – LYNX
Chris Phillips, Liam Tain, Grey Gerber – Here Is Where the Monsters Live
Paul Myzia – The Masterpiece
Best Original Music
Julie Roué – LYNX
Brandon Blanchard – The Masterpiece
Charlie Sun – Peaches
Best Unproduced Script (Short)
Six to Wash
BRIC-À-BRAC: PENDULUM (SCRIPT)
No biscuits in heaven
Best Unproduced Script (Feature)
Possum Man
Redemption
THE SICKEN
About the festival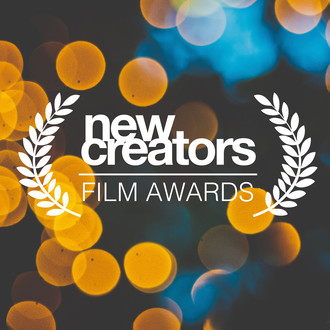 New Creators is an international bimonthly online competition which celebrates creativity and aims to highlight the creators of tomorrow. We are committed to supporting the creative community by bringing a curated environment for discovering and showcasing new film talents.